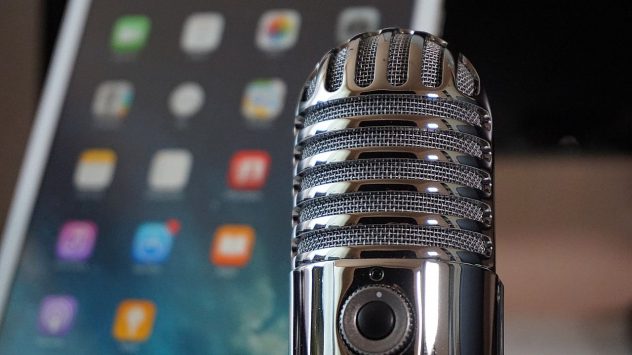 Like to listen rather than read?  Enjoy the following PODCASTS about Imaginative (Ecological) Education and imagination's roles in teaching, learning, and leadership.
IMAGINATIVE EDUCATION
Earthy Chats Podcast / Episode 1: Imaginative Education and a Walking Curriculum 
Interview with Rob Hopkins: Education That Inspires Is What We're After (www.robhopkins.net)
Your Smile Makes Flowers Bloom Podcast: Taking a Deeper Look at Imagination
IMAGINATION & LEADERSHIP
Eduspark World Summer Seminar Series: The (Surprising) Role of Imagination in Leadership (webinar)
Spark Sessions EduSpark Podcast / Episode 2: Imagination Matters (Leadership) 
IMAGINATIVE ECOLOGICAL EDUCATION
Twenty-First Century Teacher Podcast: Imaginative Ecological Education with Gillian Judson
Earthy Chats Podcast / Episode 1: Imaginative Education and a Walking Curriculum 
Earthy Chats Podcast / Episode 7: Playing in the Muck, Art Activities and the Walking Curriculum (Gillian Judson and Adelle Caunce)
The Coffee and Conversation Podcast / Season 3 Episode 5: Worms Never Get Bored 
The Mentoring Nature Connections Podcast / Episode 23: The Walking Curriculum with Dr. Gillian Judson
IDEAS: Research in Focus Podcast / Episode 29(4): Dr. Gillian Judson–Imagination as Soil: Engaging and Connecting through Your Writing Practice 
COLLECTIONS AND COLLABORATIONS

CIRCE's Podcast Series on voicEd Radio: Celebrating Imagination in Research, Culture, and Education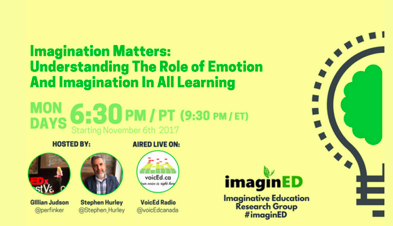 Imagination Matters: Understanding The Role of Emotion And Imagination In All Learning Host Stephen Hurley on voicEd.ca with members of the Imaginative Education Research Group. Topics in this 8-part series:  What is Imaginative Education (IE)? IE in the Primary Years (Mythic Understanding) Teaching in Elementary Through Middle School (Mythic-Romantic Understanding), Imaginative Engagement In High School (Romantic-Philosophic Understanding), Imaginative Education In Higher Education (Philosophic-Ironic Understanding), Learning In Depth (Teachers & LiD Kids),  Imagination & Assessment, Imaginative Ecological Education.

Education Research Reading Room on Imaginative Education Host Oliver Lovett with Kieran Egan, Gillian Judson, Christa Rawlings, Clayton Stephens.
SaveSave
SaveSave
SaveSave
SaveSave
SaveSave
SaveSave