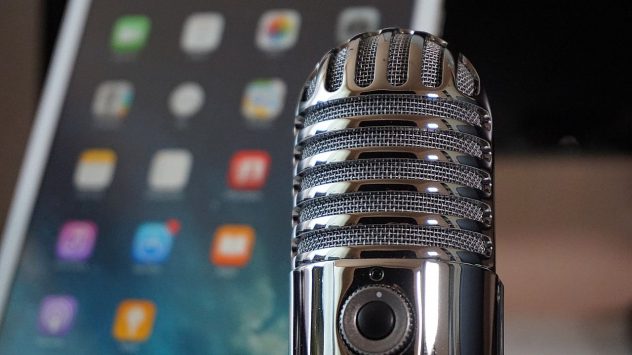 Like to listen rather than read?  Enjoy the following PODCASTS about Imaginative Education and, more broadly, imagination's role in education PreK through Higher Education.
COLLECTIONS AND COLLABORATIONS

CIRCE's Podcast Series on voicEd Radio: Celebrating Imagination in Research, Culture, and Education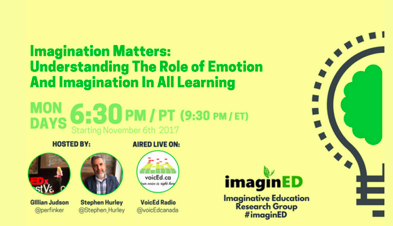 Imagination Matters: Understanding The Role of Emotion And Imagination In All Learning Host Stephen Hurley on voicEd.ca with members of the Imaginative Education Research Group. Topics in this 8-part series:  What is Imaginative Education (IE)? IE in the Primary Years (Mythic Understanding) Teaching in Elementary Through Middle School (Mythic-Romantic Understanding), Imaginative Engagement In High School (Romantic-Philosophic Understanding), Imaginative Education In Higher Education (Philosophic-Ironic Understanding), Learning In Depth (Teachers & LiD Kids),  Imagination & Assessment, Imaginative Ecological Education.

Education Research Reading Room on Imaginative Education Host Oliver Lovett with Kieran Egan, Gillian Judson, Christa Rawlings, Clayton Stephens.
INDIVIDUAL PODCASTS
Exploring The World Of Imaginative Education (Gillian Judson with Host Bernard Bull on the MoonshotEdu show)
Earthy Chats: Episode 1 Imaginative Education and a Walking Curriculum (Gillian Judson)
Earthy Chats: Episode 7 Playing in the Muck, Art Activities and the Walking Curriculum. (Gillian Judson and Adelle Caunce)
Spark Sessions EduSpark Podcast. Host: Andrew Mowat. Episode 2: Imagination Matters (Leadership) (Gillian Judson)
The Coffee and Conversation Podcast. Season 3 Episode 5: Worms Never Get Bored (Gillian Judson)
The Mentoring Nature Connections Podcast: Episode 23: The Walking Curriculum with Dr. Gillian Judson.
Education That Inspires Is What We're After (Gillian Judson with Rob Hopkins of www.robhopkins.net)
Your Smile Makes Flowers Bloom podcast. Taking a Deeper Look at Imagination. (Gillian Judson)
SaveSave
SaveSave
SaveSave
SaveSave
SaveSave
SaveSave