growing engaged minds; imagining and making better worlds
It's an exciting time to be part of CIRCE. The shape our network is taking is based on the participation and passion of our members. The programs, areas of specialization and research that we pursue are emerging as our community grows and as you participate. A few highlights from the past few weeks…
A New Initiative
Our Education In Museums & Cultural Environments page has been created and we have formed a working group of imaginative educators from around the world dedicated to studying/showcasing how imagination can be engaged in museums, art galleries, performative arts centres and other cultural environments. This group is being led by Dr. Leslie Bedford (whose book–The Art of Museum Exhibitions: How Story And Imagination Create Aesthetic Experiences–just arrived at my home and I literally can't put down.) Are you interested in/experienced in the context of museums and other cultural environments?  We would love your involvement. You can find our invitation for your participation here.
A New Partnership
We have a new partnership! We are collaborating with The Centre For Studies in Educational Leadership & Policy (CSELP) from Simon Fraser University. In addition to the Imaginative Leadership MEd degree launching September 2019 CIRCE is also working with CSELP to offer some free district-based workshops in 2019 that look at the role of imagination in school leadership.

CIRCE Academic Council Formed
Our Academic Council has taken initial shape and different collaborations and research initiatives have already been launched. See who is currently on this Council and what their imaginative research/teaching interests are here.

Recent & Upcoming Collaborative Events
On October 11, CIRCE co-hosted a FREE workshop for teachers with the Surrey School District.  Over 30 teachers attended this session at Royal Heights Elementary School that looked at how the Walking Curriculum can support Indigenous teaching.  Thank you Heidi Wood (one of the Aboriginal Education support teachers in Surrey) for your wonderful guidance.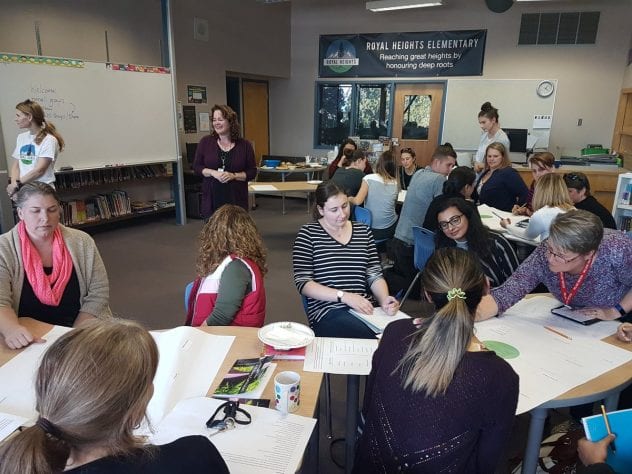 Next week CIRCE is hosting a full day ProD event at St. Michael's elementary school in Burnaby for educators K-12 who are new/experienced with Imaginative Education and its programs. This is SOLD OUT!  In December CIRCE is collaborating with the Georgia Leadership Institute For School Improvement (GLISI) to co-host a twitter chat on imagination in leadership. Stay tuned for details.
Get Involved
We welcome your participation.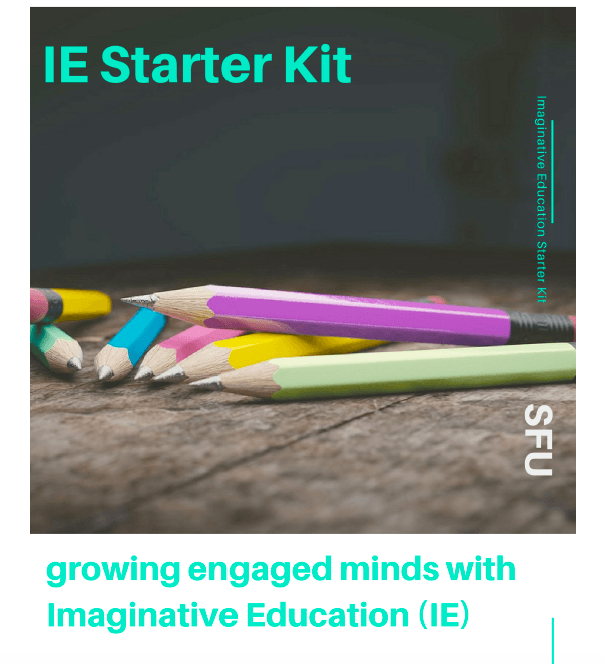 Please support CIRCE, join the email list here and help us reach our goal of 1000 members. Why join the list? So you stay informed about our events and adventures, programs and plans.  (As a THANK YOU and WELCOME you can immediately download your FREE set of imaginative teaching tools when you join the list).
Do you have yours yet?
Yours in imagination,
Gillian
Executive Director, CIRCE, Simon Fraser University