Ebulletin Contents
Welcome Message from Dr. Gillian Judson, Executive Director, CIRCE

Upcoming Events

Learn More & Participate

Study With CIRCE: Graduate Programs at SFU

Some of CIRCE's Recent Events & Adventures

CIRCE International:  Italy, Mexico, Chile (Sept 2018-January 2019)

Support CIRCE
Welcome Message

Greetings imaginative colleagues!
CIRCE has had an active and successful launch! Our new website is up and running and our community is growing daily. Meet the team: our Steering Committee, our International Board of Advisors, and our Academic Council.
We have new partners including The Center for Studies in Educational Leadership and Policy (CSELP), the SFU Faculty of Education's Research Hub, Kings Centre for Visualization in Science, and Virtro media (see all of our partners here). The Imaginative Practices we are currently showcasing on the website include: Ecological & Place Based Education (featuring my work with Imaginative Ecological Education, the Institute for Environmental Learning at SFU led by Dr. David Zandvleit, and a Community As Classroom initiative led by David Barnum), learning in museums and other cultural environments (led by Dr. Leslie Bedford), and STEAM education and research (led by Dr. Jailson Lima).  What will be next? Get involved and help shape the future direction of CIRCE! We offer many free/online/in-person ways to learn about IE and to better understand what imagination looks like in action in our schools and communities.
In our Researching Imagination initiative there are lots of links that will lead you to research on IE—with more Action Research on Imaginative Education underway with our current cohort of 27 (!) MEd students. The first edition of CIRCE STEAM Magazine was released in January. I couldn't have completed that project without the huge support and commitment of Dr. Jailson Lima, a CIRCE colleague from Vanier College in Quebec, Canada. The magazine contains 22 articles from educators/researchers/arts/scientists around the world.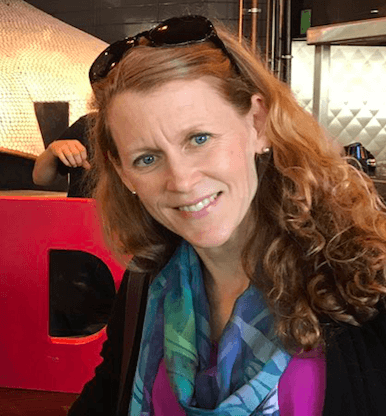 As Executive Director it has been a pleasure to reconnect with colleagues in activating CIRCE and meeting new colleagues with a passion for imagination in their life and work. Outreach and forming relationships is a key feature for CIRCE—it is through collaboration and your support that we can fulfill our mission:  of growing engaged minds through education and imagining and making better worlds through application and action. We need your support to maintain and develop our programs and projects.  Want to get involved?
With best wishes,
Gillian

UPCOMING EVENTS
Get involved with CIRCE's community in 2019!  In collaboration with the Faculty of Education's Research Hub we are pleased to launch a 6-part seminar series called The Possible's Slow Fuse: A Dialogue Series on Imagination in Research & Teaching. These interactive sessions explore imagination in relation to a range of topics. Sneak peak: The Visceral Imagination (Dr. Celeste Snowber), The Vital Role of Indigenous Imagination in Reconciliation (Dr. Vicki Kelly), Teaching and Theater (Dr. Kevin O'Neil), Only Beauty Can Save the Planet (Dr. David Jardine), and Imagining a Posthuman Education (Dr. Natalie Sinclair). All are welcome to attend and share. Sessions will be held at SFU Burnaby, Surrey, and Vancouver campuses. Please get in touch with us at [email protected]. Stay tuned for more details on this series under "Events" on the CIRCE home page. (To avoid missing out please join the CIRCE email list here (2-3 emails/year) or get weekly updates from this blog, imaginED).
In collaboration with The Centre for the Study of Educational Leadership and Policy (CSELP) we will be hosting a Summer Institute in July 2019 at SFU Surrey for graduate and undergraduate students and community members.
Many members of CIRCE are hosting talks/panels at CSSE in June! Will you be there?  Please get in touch! (If you are in town early, join us on May 31, 2019 at SFU Vancouver for a session with Dr. David Jardine as part of our imagination-focused dialogue series. Updates on our homepage). We are also hosting a few panels and paper sessions (stay tuned).
CIRCE is collaborating with Capilano University—specifically Drs. Annabella Cant, Kym Stewart, and Laura MacKay—to host an interdisciplinary Dialogue on Imagination in Teaching & Research.  (We also want to congratulate Dr. Annabella Cant and Dr. Kym Stewart in recently receiving awards for Teaching Excellence at Capilano University!)
SAVE THE DATE:  We hope to host an International Summer Conference in Vancouver in 2020.
WEBINARS: We will be organizing some webinars for our STEAM community and Museum Education groups starting in February 2019—interested?  Please get in touch!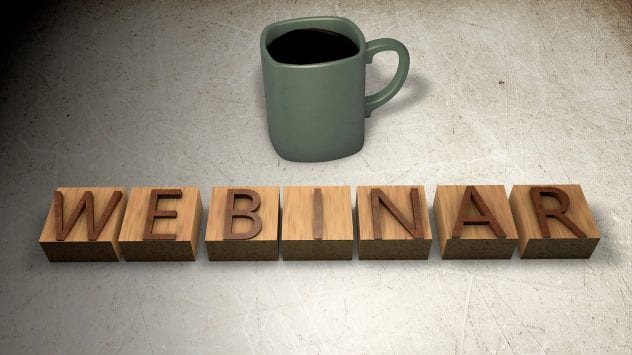 INTERNATIONAL TALKS/WORKSHOPS Gillian Judson will be visiting Smith College in Massachusetts in April. Gillian is on the advisory board for a National Science Foundation Research Project (2018-2022) entitled Collaborative Research: Design and Development of Transmedia Narrative Based Curricula to Engage Children in NGSS and Engineering Designthat is being led by Glenn Ellis, Al Rudnitsky and Beth McGinnis-Cavanaugh. Gillian will be working with the research team and offering a workshop to faculty of Smith College on imaginative Education. To learn more about this research grantread the NSF Research Abstract (2018-2022) or read Ellis, G. W., & Huff, I., & Rudnitsky, A., & McGinnis-Cavanaugh, B., & Ellis, S. K. (2018, June), Engaging Children in Design Thinking Through Transmedia Narrative (RTP) Paper presented at 2018 ASEE Annual Conference & Exposition , Salt Lake City, Utah.
(Have you seen the CIRCE Research Page? Check out other studies that focus on Imaginative Education.) Closer to home, Gillian is offering keynotes and workshops in Imaginative Education and Imaginative Ecological Education throughout the lower mainland and the interior of BC this Spring. More on Gillian's upcoming talks here.
LEARN MORE & PARTICIPATE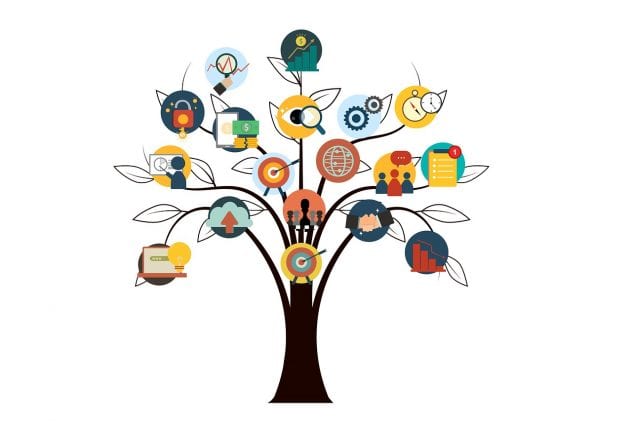 There are lots of ways to get involved with CIRCE and learn about its initiatives. For example, CIRCE has a podcast series on voicEDradio—one episode is released monthly with past episodes archived here. We also host two monthly online chats—one is an Imaginative Leadership Learning Group slowchat (#ILLG) that addresses 1-2 questions at the start of each month through Twitter.  We also have a really successful, warp-speed 1-hour internationally known #imaginEDchat (first Wed of every month) which addresses all kinds of imagination-focused topics with educators from PreK through post-secondary. Gillian and Olwen Cowan (co-founder/moderator of #imaginEDchat) enjoyed collaborating last Fall with #glisichat and #EnviroEd chat.
Interested in philosophical inquiry into imagination and educational issues? Weigh in on philosophical questions with CIRCE Advisory board member Dr. Keichi Takaya here.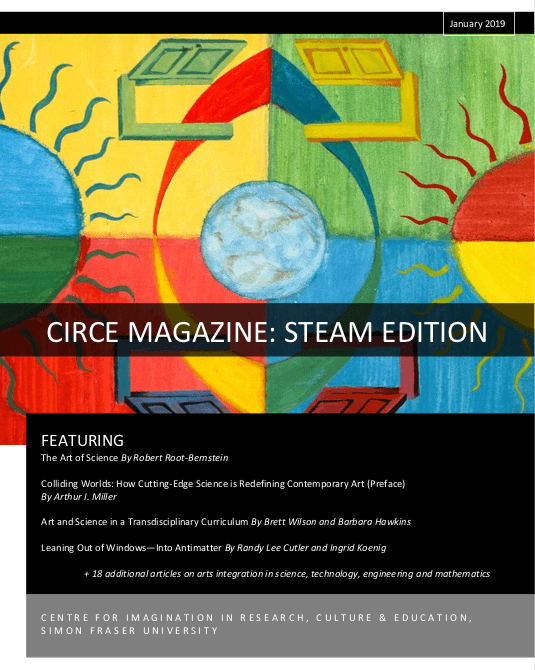 Learn about IE and imagination-focused practices in this first edition of CIRCE Magazine. The magazine contains 22 contributions from leading-edge STEAM researchers, artists, scientists, and educators around the world including a feature article by Dr. Robert Root-Bernstein and a book excerpt from best-selling author Arthur I. Miller. NEWS: We are in the process of organizing some Webinars for the Spring to discuss the role of arts in science, technology, math and engineering—Check our website for updates. Contact us here if you want to learn more and participate.
And, of course, be sure to subscribe to imaginED! Our blog is really active and now has over 75 guests posts—so please don't hesitate to contact us if you are interested in sharing your imagination-focused practices/ideas with our community.
STUDY WITH CIRCE: GRADUATE PROGRAMS AT SFU
Ready for graduate school? There are two ways you can formally study about Imaginative Education and become an active part of the CIRCE community. These two programs are launching in September 2019 through SFU graduate programs: Curriculum & Instruction: Imaginative Teaching and Learning with the BC Curriculum (MEd) and Educational Leadership: Imaginative K-12 Leadership MEd.

SOME OF CIRCE'S RECENT EVENTS & ADVENTURES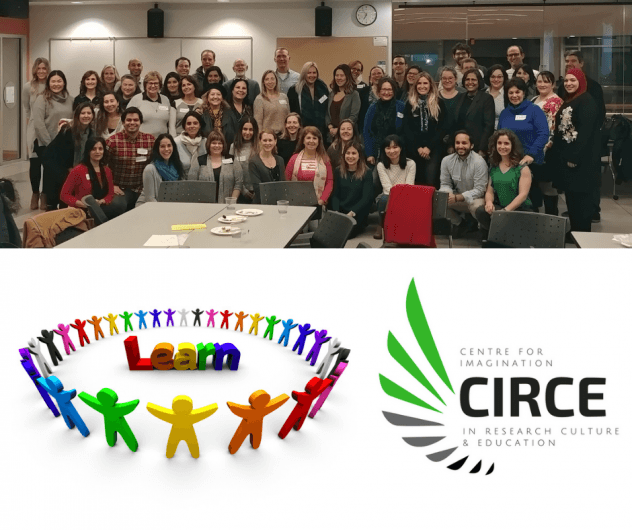 From January 21-25, 2019, CIRCE hosted a group of educators from Chile for a series of workshops, school visits, lectures, and discussions about future associations. The group was led, as in previous years by the formidable duo of Marilú Matte and Magdalena Merbilhaa Romo of Finis Terra University in Santiago. Among our visitors were other members of the Romo family, who are contemplating converting their school to incorporate IE as a prominent methodology. CIRCE's talks were given, in order of their sequence in the week-long program, Drs. Kieran Egan, Gillian Judson, Mark Fettes, Annabella Cant, Laurie Anderson, Carolina López, Natalia Gajdamaschko, Anne Chodakowski, and Tim Waddington. In addition Marilú and Magdalena also gave talks as part of the program. The group visited a number of IE schools to witness IE in action. On Thursday evening, Gillian Judson organized and acted as M.C. for an entertaining social, attended by our visitors and also around 50 of our current and ex-M.Ed. students. We received good food and good conversation, stimulated significantly by a series of IE challenges and games generated by Gillian. As the closing session on Friday coincided with the celebration of Robert Burns's anniversary (of Auld Lang Syne, and much else, fame), our guests experienced the treat of a visit by Laurie Anderson in full kilt regalia, followed minutes later by a bagpiper from SFU's world champion winning pipe band.
CIRCE was pleased to offer a one day professional development event for over 90 BC teachers in October 2018.  (Thank you for hosting us St. Michael's School!) Feature speakers Drs. Annabella Cant, Gillian Judson, and Kym Stewart offered workshops on Imaginative Education (beginner and advanced), Learning in Depth, Media Education, Imaginative Ecological Education and The Walking Curriculum, Unswaddling pedagogy, and the power of mental imagery.
Gillian had a busy Fall, offering workshops at 7 local schools on the Walking Curriculum in addition to offering keynotes and workshops at the PEEL School District's Modern Learning Conference in Toronto, and the Manitoba Nature Summit in Winnipeg.  Gillian also collaborated with Heidi Wood, Aboriginal Education district helping teaching in Surrey, B.C., to offer a group of over 30 educators a session on how the Walking Curriculum can support educators implement Place-Based education in their teaching in ways that align with the goals/practices of Aboriginal Ed. Gillian kicked off February by offering a webinar to members of CIRCE's Museum Education community. It was based on her work, a few years ago, on using cognitive tools for shaping learning for the Smithsonian SITES travelling exhibit.  Read that here.


In November, CIRCE was pleased to sponsor Jowi Taylor's outstanding Six String Nation presentation and offer two Surrey Schools an engaging experience with the famous Voyageur—a guitar that truly shows the history of Canada. Learn more here.

In early January, CIRCE and CSELP collaboratively offered a workshop in Langley on Imaginative Leadership. Drs. Rebecca Cox, Michelle Pidgeon, and Gillian Judson engaged in dialogue with school leaders in Langley around the role of narrative and story in effective and engaging leadership. (We are pleased to be partnering with the Langley school district to offer an MEd in Imaginative Leadership K-12 starting in September 2019. Applications open!)
In October, Kieran Egan gave a talk to Vancouver Island educators in Victoria, B.C., connected with SFU's Faculty of Education Cmolik Prize for the Enhancement of Public Education in BC. Russ and Ellen Cmolik have funded what is, we understand, the most generous publicly awarded prize for educational innovation in Canada. His talk, about IE and also LiD was part of the Cmolik Engagement Series during an evening of innovation, dialogue and networking. What was particularly enlivening was short talks by a number of SFU Master of Education alumni working on Vancouver Island who have implemented CIRCE's innovative approaches to learning in their elementary and middle school classrooms. Thank you for attending David Futter and Asheigh Albach!
CIRCE INTERNATIONAL (SEPT 2018-FEB 2019)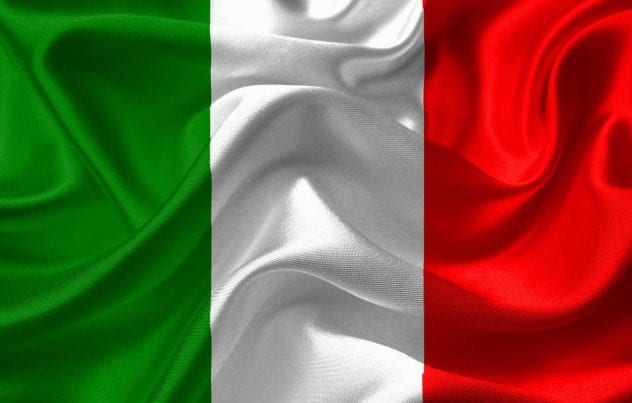 ITALY. In September 2018, Kieran Egan returned to Modena and Reggio Emilia in Italy to work with our colleagues attached to the Center for Metaphor and Narrative in Science. Here is a link to their English language website. As their name suggests, their focus is mainly on science education, but they also have much wider educational interests. Kieran work in Italy involved promoting, and learning about, implementations of Imaginative Education (IE) and LiD. It was again his great pleasure to spend time with Annamaria Contini (who is its current director of the Centre), Federico Corni, Tiziana Altiero, Enrico Giliberti, Mauro Marchetti, and Alessandra Landini, who are all connected with the Università degli Studi di Modenae Reggio Emilia's, Department of Education and Humanities of Unimore. He was able to spend time also with many teachers and students, and had the opportunity to talk with many who had now had one year of experiencing LiD. He was encouraged to recognize that Drs. Federico Conti and Enrico Giliberti are themselves expert Lidders, able to deal with any teacher concerns and difficulties that might arise. The growing participation in LiD bodes well for the future of the program in Italy, where it has featured on national print and video media, with interviews with our colleagues from Modena.
MEXICO. In September 2018 CIRCE Advisory Board member Pablo Boullosa gave an opening address at an Imaginative Education course at Centro Cultural Elena Garro, Mexico. This course runs monthly and finishes in May 2019. (In addition to short-courses offered for teachers in June, July and August, 2018, there were two other 8-month monthly courses on Imaginative Education for teachers earlier in 2018. One at Colegio Fray Luis de Leon at Querétaro, Mexico and the other at Centro Cultural Elena Garro, Mexico).
In December 2018, Pablo Boullosa did a talk on Imaginative Education at the International Congress of Education at Tec de Monterrey University, Mexico.  In January he opened an intensive 3-day course on Imaginative Education at La Salle University, Oaxaca, Mexico.
In Sonora, Mexico, a third group of student teachers has selected Imaginative Education as a line of research for their theses projects at the Elementary Education undergraduate program at the Teachers College of Sonora (Escuela Normal del Estado de Sonora). They have been exploring IE's cognitive tools by integrating them into the lesson plans they will implement for their research projects.
IE leader Carolina Lopez and her colleague Daniela Covarrubias have been participating in conferences and academic events in Hermosillo, Sonora sharing our experiences with this project and in general about IE. They hope to continue sharing their work in more events with the purpose inviting other teacher education institutions and colleagues to explore the potential of IE in pre-service teacher education.
CHILE. In addition to 2 Masters cohorts currently enrolled in the on Innovation, Imagination, and Creativity program offered through Universidad Finis Terrae, several IE workshops were offered last Fall in/around Santiago. Twenty-four participants took part in a 12-hour course entitled Education Through Contemporary Art and Imaginative Education For Early Childhood (November 17/18, 2018). This course was led by Soledad Acuna in collaboration with Amnia Lab www.amniala.com. In mid-December a 12- hour workshop entitled Theory and Practice of Imaginative Education was offered in Quillota, Chile.
SUPPORT CIRCE
CIRCE requires financial support to sustain and expand its offerings. Considerations:
Would you like to sponsor an international organization that champions imagination, creativity, and innovation?
Would you like to donate to a movement that increases the prevalence of imagination in education and, as a result, in our communities and workplaces?
Would you like to fund and participate in an organization that connects imaginative people, companies, projects, and research?
We would welcome the opportunity to discuss how you could become a named or anonymous financial sponsor for CIRCE.
If you would be interested in sponsoring CIRCE or making a tax deductible donation, please email our Executive Director, Gillian Judson at [email protected].