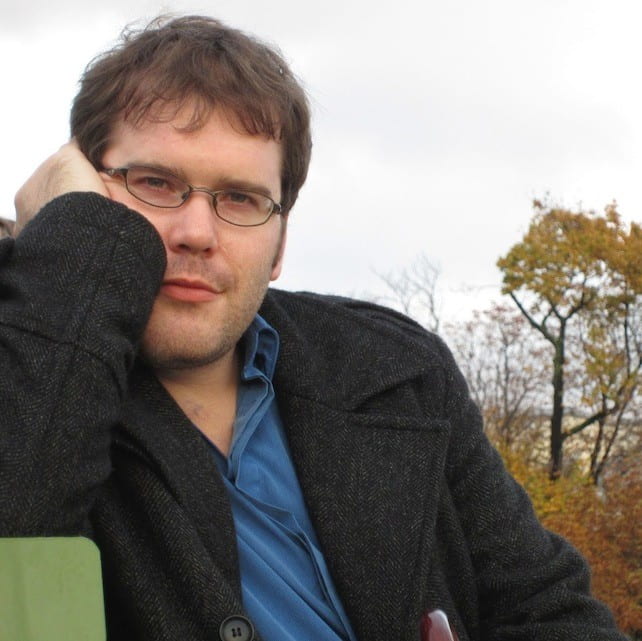 By Nicolas Fillion
Nicolas Fillion is assistant professor of philosophy at Simon Fraser University. His main research contributions are in logic, philosophy of science, and applied mathematics, extending to critical thinking broadly construed. He has also been involved with various outreach, regulation, and curricular initiatives to promote the teaching of philosophy and critical thinking in BC high schools, and he is the main organizer of the BC Ethics Bowl.
Education can be hard! It should develop critical and creative thinking skills. It should engage and grow the imagination—the ability to envision and enact the possible. But it should also pass onto students large corpuses of knowledge, as well as values and attitudes that enable one to flourish. All this and more in a fairly small amount of time! Education may seem like the bigwig that wears too many hats, and perhaps it should learn to prioritize. Creative thinking is certainly crucial, but should it trump other objectives? Such questions are often asked, and they lead to passionate debates. Yet, perhaps the solution instead consists in developing activities that integrate all key aspects in a holistic manner.
This is where the Ethics Bowl comes in. The Ethics Bowl is a powerful learning activity that develops critical and creative thinking and engages the Philosophic Imagination.
What is an Ethics Bowl?

The first BC Ethics Bowl was organized in 2019 by the Department of Philosophy at Simon Fraser University in partnership with the BCSSTA. In the first year, five teams from Vancouver, Surrey, and Delta took part in the event. This year, we expect more than ten participating schools, and a second Ethics Bowl will take place at Thompson Rivers University for schools in the BC interior. Visit our website for more information.
An Ethics Bowl is both a collaborative and competitive team event, in which grade 9-12 students study, imagine, criticize, and compare stances and argumentative strategies, within an educationally-enhanced debate structure. The aim of the activity is that participating students develop and demonstrate their ability to critically engage with each other about current ethical issues—social, political, economic, scientific, cultural, and beyond. As opposed to traditional debate structures, in which reactionary opposition to each other and rhetorical flurries are often rewarded, the Ethics Bowl rewards critical listening and the ability to envision other points of views. Instead of being rewarded for digging their heels as the argumentation progresses, debaters may amend their original positions when faced with convincing arguments. Students have opportunities to pose and respond to probing questions from judges with expertise in critical and ethical reasoning, resulting in a deepening awareness of the stakes and principles that animate the discussion.
There are multiple ways of using the Ethics Bowl as a pedagogical device. Teachers often use the Ethics Bowl to structure classroom activities that start with student researching topics autonomously, and that result in an amicable debate. In the context of a tournament, parameters are stricter. The first step consists in recruiting a team, consisting of 5 to 7 students in grades 9 to 12. Students and their coaches will receive a list of ten cases months before the competition. This gives participating members an opportunity to study each case in detail, and to familiarize themselves with the relevant ethical concepts, broadly construed. For each case, a short question will be asked, but participants don't know the question ahead of time, so they need to anticipate what might be asked and prepare accordingly.
Promoting critical and creative thinking while developing positive attitudes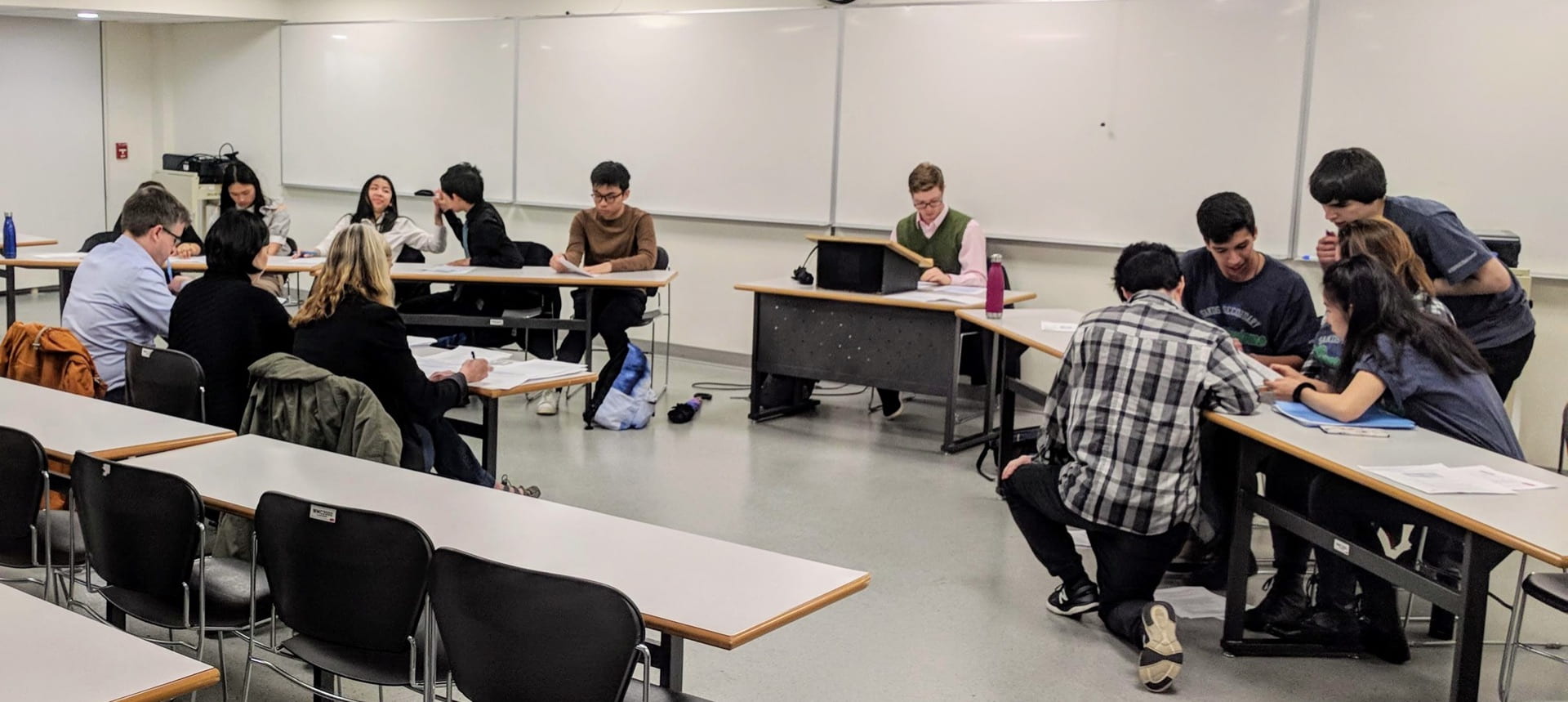 The debate per se is not meant to be purely adversarial, as is the case in traditional debate competition. Judges assess whether participants were well-informed, relevant, and whether they addressed the question in its full complexity. To score well, students must display their understanding of alternative perspectives, as well as flexibility and adaptability in their thinking. They must also have an attitude befitting a constructive debate, which includes respect for all participants, a capacity to actively listen, and a willingness to improve their position in a way that brings in the discussion more clarity and deeper understanding. As we see, the criteria do give some weight to factual knowledge, but more weight is put on skills that are typically associated with critical and creative thinking, as well as on personal and social skills. As such, in perfect alignment with the BC Mandate for the School System, the Ethics Bowl emphasizes not only knowledge and cognitive skills, but also the attitudes conducive to intellectual development.
Hence, by its very structure, the Ethics Bowl emphasizes the necessary interconnections between the different aspects of our development. Indeed, by its collaborative nature, the Ethics Bowl embodies an inclusive perspective on critical and creative thinking that naturally includes communicative, personal, and social components. The ethical nature of the themes debated requires that student engage with personally and socially important concepts, concepts that may contribute to their flourishing as human beings. In addition, the Ethics Bowl stresses that the complexity and multi-faceted nature of such issues should be appreciated. Thus, using and developing critical thinking skills is an essential part of students' participation. At the same time, only being critical will not suffice, since the structure of the activity rewards students for taking part in a collaborative exploration of questions aiming to understand the stakes more deeply. This aspect of the Ethics Bowl is driven by students' creativity, and at the same time fueling it. Therefore, the Ethics Bowl constitutes a perfect activity to develop the core skills and personal qualities that we seek to promote in education.
Education with a purpose: More About the BC Curriculum

How can we best promote our students' intellectual development in the current environment? The ongoing curricular reform in BC proposes an answer, albeit incomplete, to this question. The idea is to personalize learning by focusing on the development of a set of core competencies that are intended to capture crucial cross-disciplinary skills and personal qualities. The main challenge is, of course, to identify the right competencies, and what is judged "right" is determined in relation to the objectives that we pursue in education.
What is the BC school system meant to accomplish? The official answer is found in the BC Mandate for the school system (1989). The Mandate states that "[t]he purpose of the British Columbia school system is to enable learners to develop their individual potential and to acquire the knowledge, skills, and attitudes needed to contribute to a healthy society and a prosperous and sustainable economy." It emphasizes that socioeconomic development "depends upon well-educated people who have the ability to think clearly and critically, and to adapt to change." Specifically, the Mandate identifies the following as the prime goal of public schools in BC:
Intellectual Development—to develop the ability of students to analyze critically, reason and think independently, and acquire basic learning skills and bodies of knowledge; to develop in students a lifelong appreciation of learning, a curiosity about the world around them and a capacity for creative thought and expression.
This is what the development of the core competencies identified in the new curriculum (critical thinking, creative thinking, communication, personal and social) are meant to achieve, so as to promote a holistic and integrated vision of learning. As a result, stakeholders have been looking for resources and activities that support a learning environment corresponding to the intent of the new curriculum. In this context, the Ethics Bowl proves to be an invaluable pedagogical tool.
Interested in Learning More?
The next Ethics Bowl is taking place on February 29, 2020 at the Simon Fraser University Burnaby campus. To get more information on the "Why, Where, Why and What's Next?" of the 2019-2020 Ethics Bowl, watch Nicolas Fillion explain the main things you need to know.
References:
BC Ministry of Education (1989). Mandate for the school system (statement of education policy order). Governance and Legislation Branch.
Fillion, N., "Developing core competencies with the Ethics Bowl: Perspectives from British Columbia," forthcoming in Detours, the new journal of the British Columbia Social Studies Teachers Association.