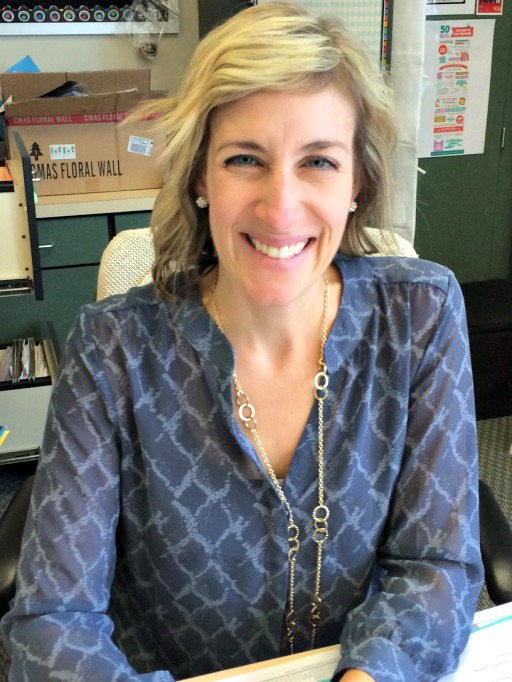 Hi there! I'm Susan Lavallee and I teach 6th Grade English/Language Arts. I love integrating technology into my imaginative practice—I like to call myself the iPodTeacher! This post shares a few of my favourite language-teaching practices. The first is a resource for cross-curricular teaching that combines content knowledge with rhythm and rhyme. The second is an excellent resource for supporting the development of students' creative writing skills.
Feel Our Flow: Writing Academic Raps with

Flocabulary 

Have you heard of Flocabulary? It is a terrific teaching resource! Flocabulary features "hip-hop videos to teach standards-based skills and content." Raps cover ELA, Math, Science, Social Studies, Current Events and more! There are loads of activities and assessments that are built right in, and they even have lessons on how your students can write and perform their own educational raps.
Challenge accepted; my teaching partner and I decided to try this. [It didn't hurt that we are products of the late 1990s and early 2000s and have a soft spot for hip-hop from this era.] We began by analyzing a few of Flocabulary's raps/lyrics. We looked at rhythm and rhyme, and highlighted content. We circled hooks and talked about repetition. Sounds a lot like a poetry lesson, doesn't it?
We introduced students to a short list of original Flocabulary beats. There were just too many to choose from! Student groups were assigned topics such as different reading genres and types of writing. They drafted lyrics and practiced by placing the information to the beat of their choice. Then came the tricky part: recording the raps.
Once students had performed for a teacher, we allowed them to move into a "recording studio" or empty classroom equipped with a tri-fold presentation board. They downloaded their beat from Flocabulary into their Google Drive, uploaded it to SoundCloud, and started their recording. Note: SoundCloud does not allow for editing. Some of the groups became frustrated when they made mistakes while recording. However, we decided that this was an important lesson in perseverance. They had already invested so much time and energy that not one student wanted to give up!
The most ambitious groups reached a new height when they were able to move their recorded raps to the iPads and use the Video Star app to film an original video. Here are two of our top performances:
"Science Fiction" Fan Video
Realistic Fiction Video
Click here to view an example from Flocabulary entitled: "Rock Stars: Igneous, Sedimentary and Metamorphic."
Let Your Voice Soar: Writing with

Storybird




My friend recently mentioned that her son is having a hard time generating ideas for journal writing. It is taking him much longer than it needs to, and the result is a frustrated mom and child. I explained that I view writing skills as I do muscle sets in the human body. You have to use those muscles in order to strengthen them. The same is true for writing skills. We often overlook writing in the summer months, opting to keep our children reading or practicing math facts. So, in the spirit of Back to School, I'd like to introduce one of my favorite digital resources to help students become more creative writers.
As the scrolling image states on the landing page, Storybird is a place to "Write books you'll always remember. Read books you'll always remember. Discover books you'll always remember. Share books you'll always remember." In a nutshell, users of all ages are inspired by beautiful art collections to write their own stories and books. Collections range from silly to serious, but all are high quality. Check out "Another Day, Another Doller" by my former student, Andrew:
From a teacher's perspective, it could not be easier to get started. If your school has Google accounts, even better. Here are the basics:
Go to Storybird.com. Click Sign Up for Free (right corner). Click Educator/Student. Then click Google Sign In.
Once there, Click Studio, Classes tab, and Add a Class.   Give it a name.
Now, under Studio and Classes, you should see Review, Students, and other tabs. Click Students, and Add or Invite students. Click My Students Will Create Their Own Accounts. See that class code? Write it down.
The students will complete the same steps as you did in Step One. Only this time, they will enter the class code.
One of the things I love most about Storybird are its challenges. I received an email regarding the September challenge:
"For this month's challenge, we're going to take that famous writing advice, "Write what you know," and put it to work. Think back to a time when you tried something new for the first time. How did it make you feel? Use your experience, and your memories of those emotions, to help you create your characters and tell your story."
Love it! Note: "You must have a Regular account for your story to appear in the public library and to be featured on our blog and to earn the badge. Stories published from Student accounts are only visible to members of your class." Doesn't matter to me! I am just looking for creative ideas to keep my kiddos writing!
Parents, you can sign up for free basic accounts. Don't be discouraged by all of the extras, like printable hardcover books, that Storybird has to offer. The basic program is more than enough to produce beautiful stories and build writing confidence.
Storybird has so much more to offer in terms of reading and sharing stories too. Create your own account, and start creating. It really could not be easier!
Don't miss a thing!  Get a weekly email from imaginED with all the latest imagination-focused tips, resources, lessons and more! SUBSCRIBE (easy opt out, no spam either)