Using Narrative and Heroic Qualities to Teach Place Value:  
Practicing IE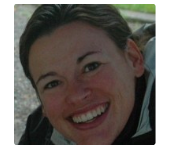 By Christa Rawlings (MEd in IE; Grade 6 Teacher)
Note:  Are you familiar with Imaginative Education (IE)?  Learn more about IE here.  I am going to talk a lot about "cognitive tools" in this post.  Get more information on those in the  Tools of Imagination series.)
I always gravitate towards the Narrative (or story-form) and Heroic Quality of a topic as I am researching and planning for a lesson. For me, the Narrative sets the scene and puts me into the story of the topic. It gives everything else meaning as I navigate a concept.
In the lesson below I don't bring up Archimedes until the second or third lesson but I know that his personal story and the mental imagery of how many grains of sand might fit into the universe is powerful to students. Researching and sharing the life stories of the philosophers and mathematicians who came up with so many of the concepts we teach today lends itself beautifully into discussing the Heroic Quality of a topic.
The Heroic Quality I have chosen for Place Value is "sense of community". The digits must work together in an orderly manner to create value. Without a sense of community and teamwork, order becomes chaos. I may or may not tell the students what is heroic about the topic.
The point is that I know the Heroic Quality.
I can cement the rest of my lesson around that quality. It keeps me focused on what I really want the students to get out of our discussions. For the last part of the series of lessons I have students review the "Heroic Quality list" and give me their ideas on what fits best for Place Value. Over the years I have found this activity very insightful. Students are often able to surprise me with interesting ideas and theories on which quality works best and why. This activity also gives me an interesting way to assess whether or not the student has understood the idea behind the concept I am teaching.
(Get your own list of Heroic Qualities–and other resources for IE here. Thank you Imaginative Education Research Group!)
Place Value and Really BIG Numbers
Take a look at my cognitive-tools focused lesson plan:
Check out this post in which I describe why I use cognitive tools in my teaching:  The Selfish Teacher