By Nadia Chaney (Director of Training, Partners for Youth Empowerment; CIRCE Academic Council Member)
The Quest to be "Authentic"
As a community arts facilitator and facilitation trainer, I've had an important question with me for the past three years:
How can a facilitator, or other group leader (teacher), be truly authentic?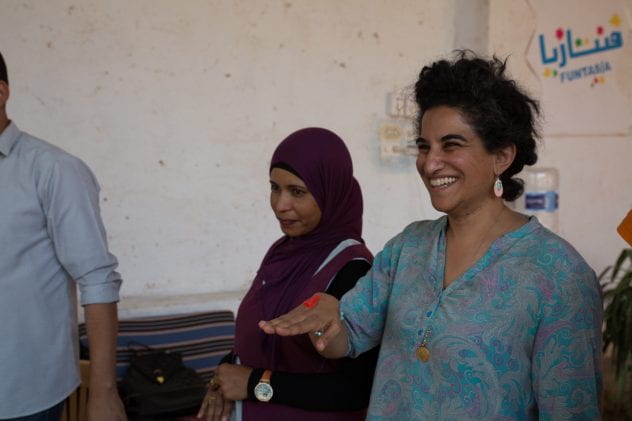 Now, I know that "authentic" is a bit of a buzz-word, thanks to the Brene Brownness of it all, but it remains a deep value to me. To be genuine and honest. To refuse to be phony or jaded. But, in leadership, sometimes I find it necessary to hide the truth. For example, how can I say to my group, "I find this conversation a little boring. It's not you, it's just that I've had this conversation a hundred times before." How to tell them I'm irritated or headachy or anxious? I've focused over the years on learning to compartmentalize certain aspects of my emotional life. I learned this from a mentor, Hanif Fazal, who would always say "out-love 'em and outlast 'em." But sometimes this means fakery. The best way to approach this question of authenticity, for me, has been to find something to love about the people and the situation and to build everything from there.
I would try to love, but I would also be compartmentalizing my own needs. I found myself acting and often forgetting that I even had needs (like drinking water or going to the bathroom), let alone emotional needs. I would process content, or just stay so focused on everyone else that it was almost as if my body would somehow just disappear. I was holding this as a question: how can I be in service, but still authentic, and do these things have to be mutually exclusive? I would find little answers. About coming from love and self love. About letting people see certain things. Like, if I have a headache, how can I mention it to the group without having those that are naturally more sensitive, empathic or vigilant, feel that they need to now take care of me, instead of attending to the business and purpose of the group?
The Unexpected Answer
Well, without knowing it was coming, I got my answer in the last month. And I found it in the most unusual place: clown school. On the recommendation of a dear friend and colleague (as well as the word of a few other artists and facilitators over the years) I made my way up to the Manitoulin Conservatory for Creation and Performance, affectionately known as the Clown Farm. And there I was born. Reborn. As a clown. Until now my professional arts practice has been focused on poetry, music and interdisciplinary installations. While I've always been very interested in improvisation, freestyling and automatic drawing, the MCCP blew wide open my concept of improvisation and presence. The teacher, John Turner, calls it "making contact." And it's herein that I inadvertently found the answer to my question.
I cannot more highly recommend this clown training to teachers who long for a more imaginative, more emotionally resonant, more authentic experience in the classroom.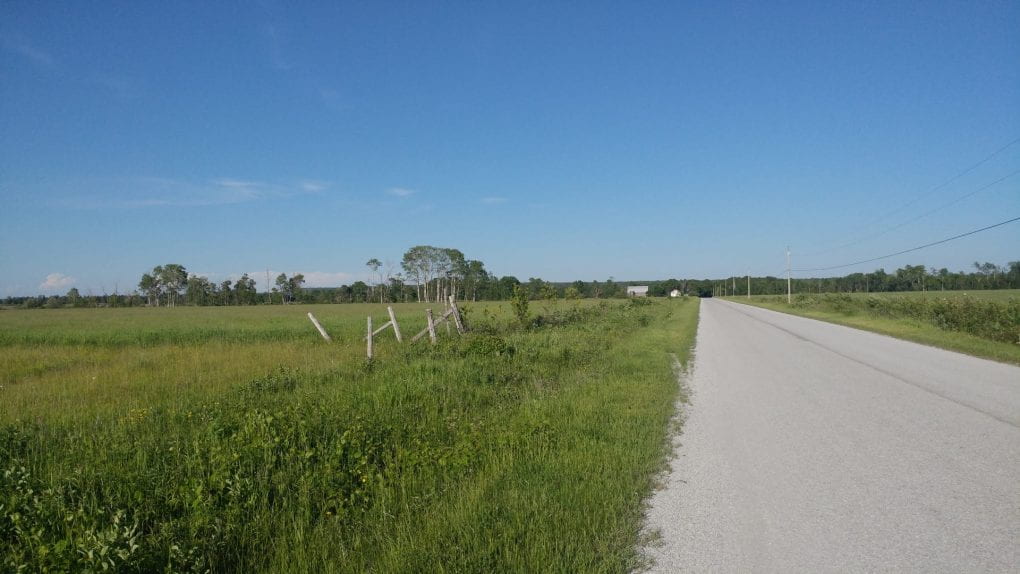 The Way Clowning Fosters Authenticity
The work at the Farm was very intense, consisting of long days and nights of mask making, designing and improvising short skits called "turns" (the name is apparently based on how long it would take to make one turn around a circus ring), and uncovering the stories, gestures, and the world of my clown. The practice is rich and belongs to its own world, with its own modes and referentiality. It's NOT facilitative in any way. BUT the question of authenticity is essential. The clown is honest. Not truthful, though they are truthful in the complex way that all art strives to be, but HONEST. That is, the clown sees you seeing them, and then lets you see how you affect them. It's so raw. Unlike an actor, the clown makes contact with the audience. "Contact" pushed me way beyond "authenticity." My question was answered "let them see you see them. Let them affect you." And the "how" was also answered. I could play with the level of the impulse, or intensity. So if I am bored, let's say, I can notice it and show it, but only at .001 percent. One of the (many) rules we learned was to stay connected both to the audience and to ourselves at the same time.
This was what I had been missing in my facilitation. I was EITHER paying attention to the group (during the process) or to myself (in planning, debriefing and taking breaks). But this work asked me to raise my level of awareness so that it could be easily split. I've trained facilitators before to have a split awareness, and to be able to read more than one track at a time, but the difference here is that you are staying with YOURSELF. And noticing how you are affected. It seems so simple. But it's quite a tricky balance to strike.
John Turner taught us about "clown neutral" a state where anything is possible. A state of simultaneous ecstasy and devastation, which you could call "abandon". Again, this isn't to lift this idea directly into facilitation. It belongs to the world of the clown and the implicit and explicit agreements that are made with the audience of a clown. A student doesn't need a teacher who is at clown neutral! BUT a teacher who is stretched out to experience the edges of their emotional universe has more range with which to be both available and authentic.
The Big Difference
The day after I left Manitoulin Island I went directly to lead a three day training. I could feel the difference. I could feel the difference in my ability (and desire) to contact the participants, to be affected by them, to let them see me. I could feel the difference in my humour. And, in particular I could feel my sense of abandon. My openness to what was right in front of me. We ended up changing the day 2 plan entirely and I remembered that this, too, was a clown rule: have a script, then drop it.
I cannot more highly recommend this clown training to teachers who long for a more imaginative, more emotionally resonant, more authentic experience in the classroom. It wasn't easy work, it asked me to expose myself in ways I'd never even have thought of, but I can feel how it's taken me to a new level of depth within myself, and with that a new depth is possible with my groups.