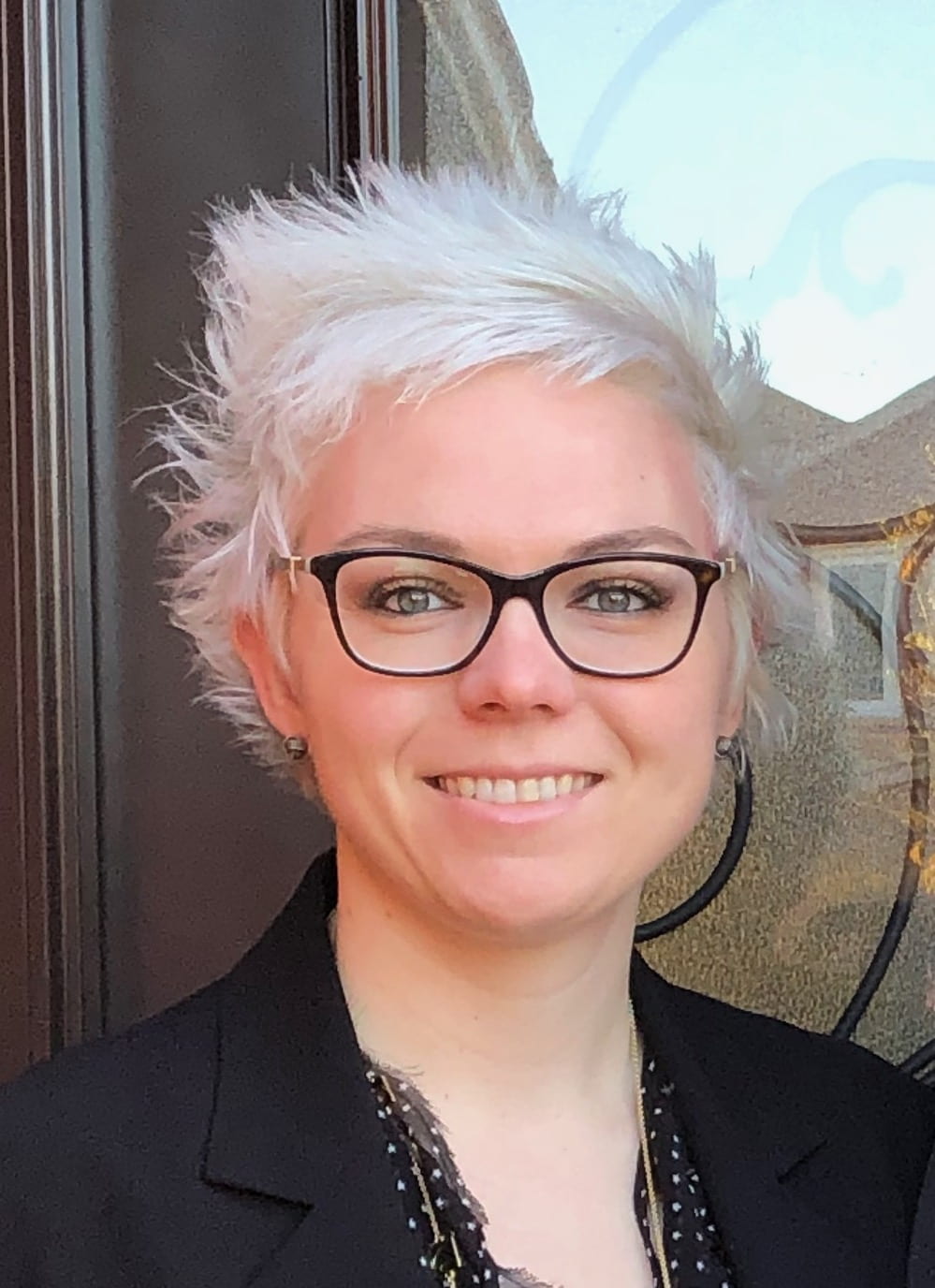 By Michelle McKay
Michelle McKay is a PhD student at the Ontario Institute for Studies in Education (University of Toronto) in Curriculum and Pedagogy and is a teacher with the Peel District School Board in Ontario (@MsMichelleMcKay).
As a classroom teacher, I began using the Walking Curriculum as an integral component of my Kindergarten program last year. (This post describes my experiences.) I would share our daily walks and the learning that transpired on Twitter using the #walkingcurriculum hashtag and had many educators from across my school board reach out to inquire as to how I was using the Walking Curriculum as an instructional strategy. This year, there are many educators from across the Peel District School Board that are leveraging the outdoor learning environment and the Walking Curriculum as a way of reimagining the learning that occurs at school. 
This blog shares the #walkingcurriculum experiences and insights of seven educators occupying a range of positions across the Peel District. Hear from intermediate teacher Andrew Sawicki, early years teaching team Vanessa Storto, Lynn Rumsby and Eghenariore Omoghan, PEEL Field Centre coordinators/instructors Kim Baxter, Billie Jo Ried and Sabrina Zito-Insalaco, and Kindergarten teachers Sumara Shabbir and Melissa Sloan.
---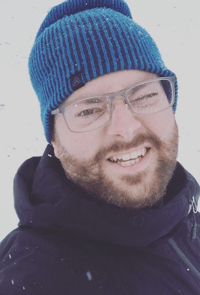 Introduction to The Walking Curriculum: Seeing Nature through an Equity Lens
By Andrew Sawicki (Intermediate School Teacher)
Andrew has been teaching for 10 years. Most of that time, Andrew worked with middle school aged students. Andrew feels very blessed and privileged to have grown up with all sorts of easy access to nature, which has directly cultivated his desire to get students outside.  
I stumbled across the Walking Curriculum while searching for resources that I could use to help get my students outside. Getting students outside and learning is something that I have believed in for a while, but sometimes it is difficult to see how that fits into the curriculum—outside of just doing specific subjects while in an outdoor setting or trying a few subjects in the outdoors here and there.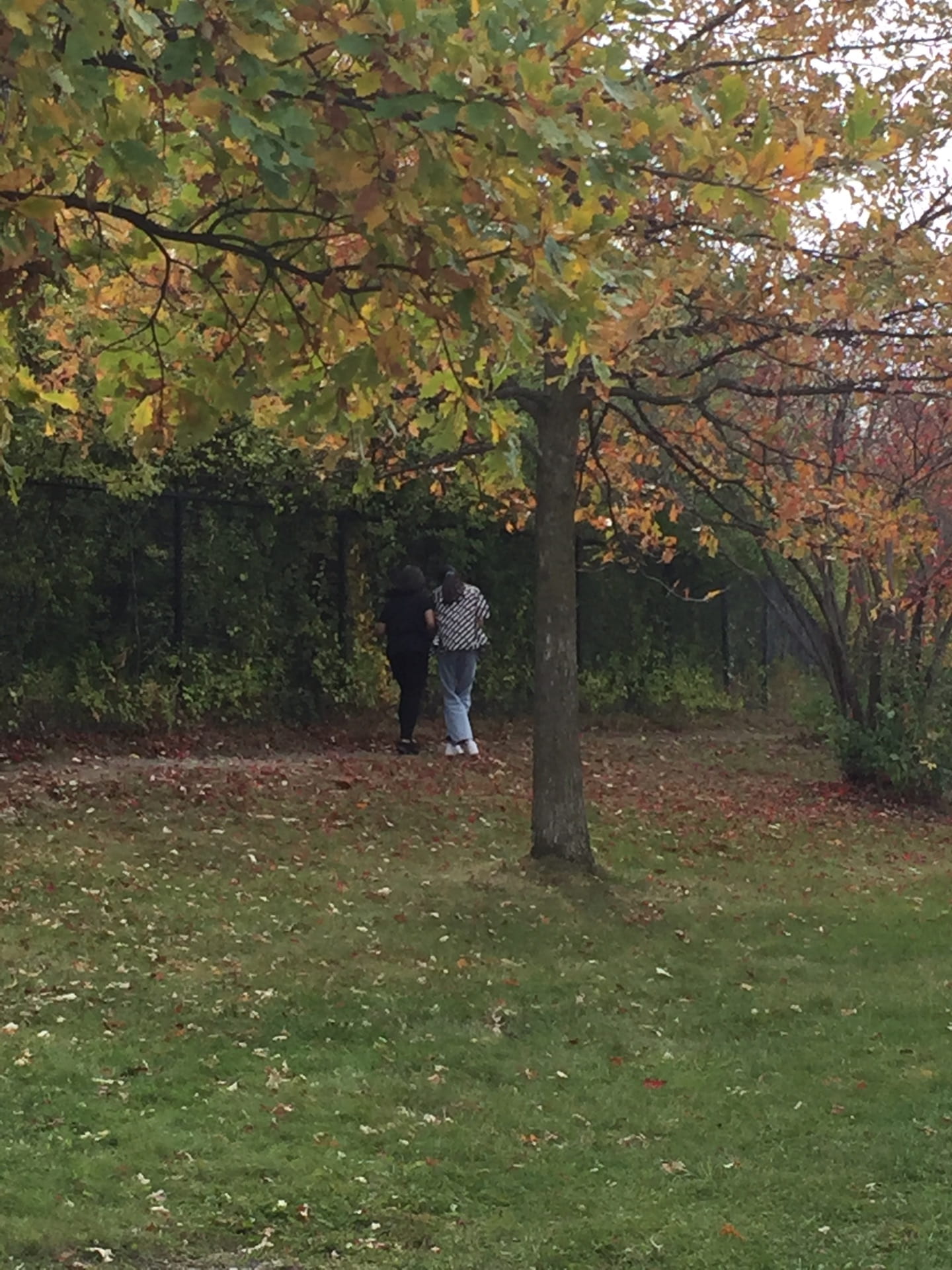 I decided that I was going to get the students outside using the guided walks as a part of the ministry mandated daily physical activity, and figure it out from there. I had ideas that the guided walks could be language based, science based, history based, or even math based. I knew the mental health benefits of walking and being outside, and I was excited to engage the students with the cognitive tools tools the book had to offer. So I just picked a time and decided I would aim for once or twice a week.
I started with Option 1 in the book's introduction (I guess an obvious place to start) and allowed my students to wander around the school yard without much guidance. We debriefed afterwards on what they observed and I was actually surprised at their in-depth answers, as I intentionally had not given them anything to look for. I introduced the Walking Curriculum and what we would be doing. They were intrigued and excited.
Our next walk, the first guided walk, was the (Sur)faces Walk. Since my group is a little older (middle school school aged) I decided to have them focus on surfaces and not finding faces. I was amazed at their willingness to engage the senses, to touch different things in nature, and their observations—what they noticed and made connections with was impressive. I decided that this would be an easy way to connect the Walking Curriculum with art. So, as a class we did an art lesson on drawing texture and I had the kids pick a surface to try and draw.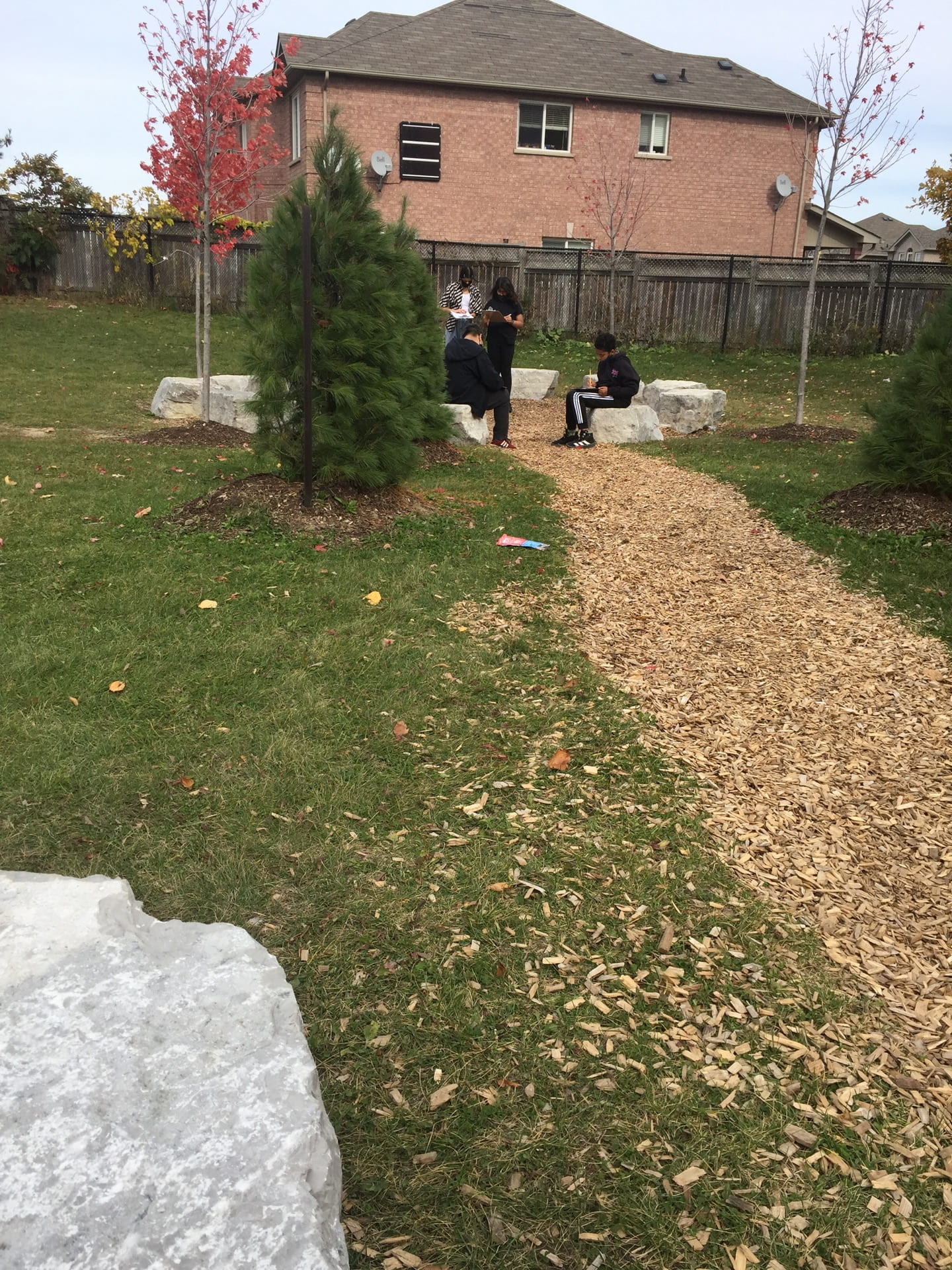 Our next walk was the Motion Walk. With the day having little to no wind, I was nervous about the observations that the students would be able to make. However, again I was pleasantly surprised with the things that students noticed. The amount of bugs and birds in our school yard were more than even I anticipated. Students also saw movement in plants, but they had to watch super closely. My group of middle schoolers were sitting and staring at the slightest waffling of pine needles. 
I have to say that, although I am just beginning to use the Walking Curriculum, the early signs are already positive. I can see the value of what we have started. Students are engaging in something different than what I can offer in a normal classroom.
Nature and their environment are becoming the teacher and I think the students are seeing the benefit of that.
I also see the value of these walks through an equity lens. Where my school is, access to nature does not come as easily. There are serious and very real barriers to accessing nature in the neighborhood around my school. However, I hope by helping the students notice and engage in nature, the environment and place around them, together we can learn to appreciate nature which might be one of the first steps to overcoming some of those barriers. 
---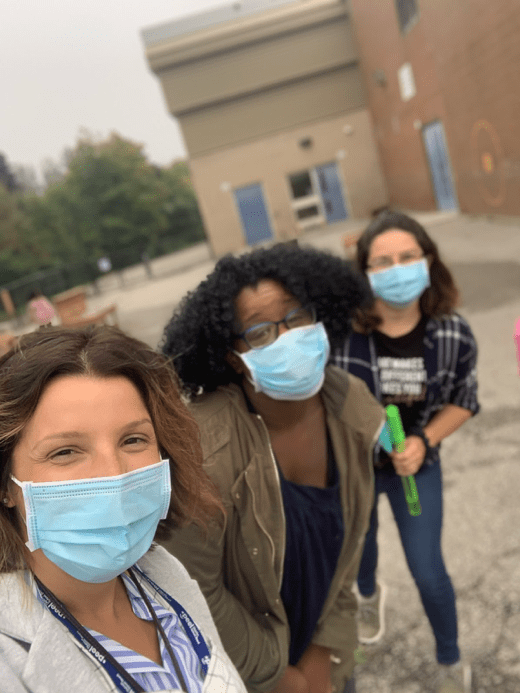 The Walking Curriculum: Transformations in Teaching and Learning
By Vanessa Storto, Lynn Rumsby and Eghenariore Omoghan (Early Years Teaching Team)
You can see Vanessa, an Ontario Certified Teacher, pictured in photo on left, Lynn Rumsby, a Designated Early Childhood Educator, pictured in photo on right, and Eghenariore Omoghan, an Education Assistant, pictured in photo middle. This wonderful team teaches Kindergarten in the Peel District School Board. 
Prior to meeting our students for the academic year, we recognized that we needed to take our learning outdoors (thanks COVID!), which is why we have decided to implement the Walking Curriculum by Gillian Judson.
We recognize that this generation of small humans are rarely going outside and when they do, it is more to burn off energy than to have meaningful conversations. Teaching in public schooling gave us the realization that school yards provide little opportunity to connect with nature unless the school is located near forestry, creeks, trails, etc. As educators of the primary years, we feel obligated to connect our students with nature again and, by natural extension, ourselves. When Kindergarten students are taken outside to learn, a magical experience unfolds; the four confining walls are no longer a binary on their learning. They naturally soar, because they are more receptive to the learning that occurs through authentic teachable moments by both adults and classmates.
In our indoor learning environment, we have some learners that become overwhelmed with the increase of noise level and dysregulated when it gets busy. This can cause learners to experience an emotional shift. Once these students step outside or in the forest during our walks, they become different children: their true selves. They become regulated in their emotions and are overall happy, which is the goal educators aspire to: their students being their best selves. The joy on their faces when they walk through the forest and look up to see the sun peaking through the Autumn turned leaves is a breathtaking moment.
Using the Walking Curriculum book as our guide, we start our day off with a walk behind our school exploring the trails in the forest, creek, bike path, etc. Our focused walks are usually an hour to an hour and a half. We started by with breaking down our senses to focus on one per day and how we could use them. What can we see when we are in the forest? What does the cedar tree smell like? What animals can you hear? 
These walks have been transformational in terms of teaching and learning, as multiple cross-curricular opportunities occur naturally.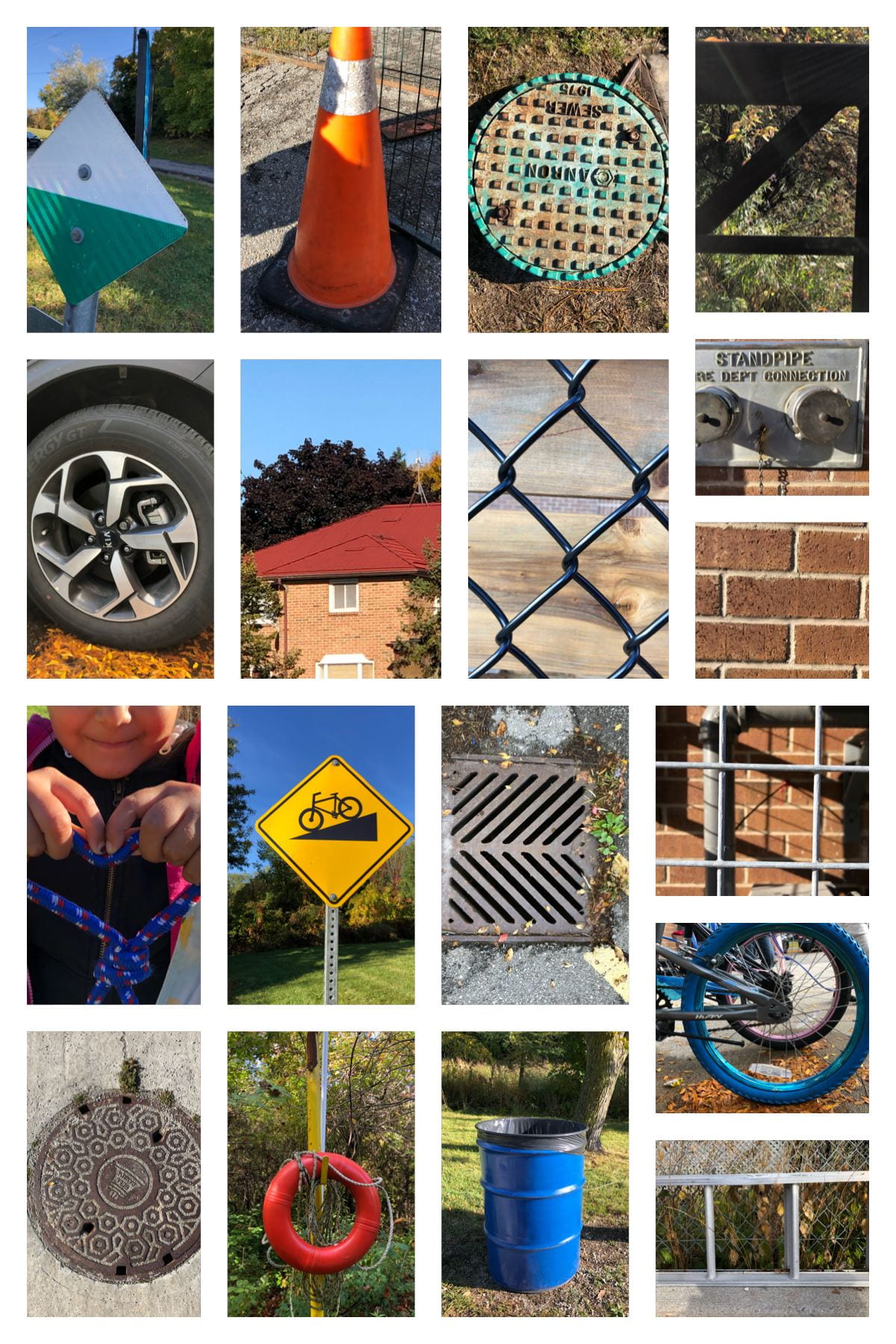 We have documented our walks, which are displayed in our classroom. Our next focus is on shapes, with the provocation: "What shapes can you find on our walk?" This focus will be broken down into multiple sub-focus walks: 2D versus 3D shapes, natural versus human made, and shapes within shapes. When we return to school, the students have snack time while we have a reflective conversation regarding our walk, then we proceed with the rest of our day. We look forward to more adventures in K2 and continuing to use our Walking Curriculum book as a guide, but also following the interests of our students. We think together it will create beautiful learning opportunities!
---
Hear from PEEL Field Centre Instructors
By Kim Baxter , Billie Jo Ried, and Sabrina Zito-Insalaco
The PEEL Field Centre instructors are excited to be able to bring outdoor opportunities to students throughout the PDSB community. We are very proud to share that we have also created an always evolving online resource: PDSB Learning Naturally. We welcome everyone (not just from PDSB) to participate in these activities to encourage learning about, in and for the environment.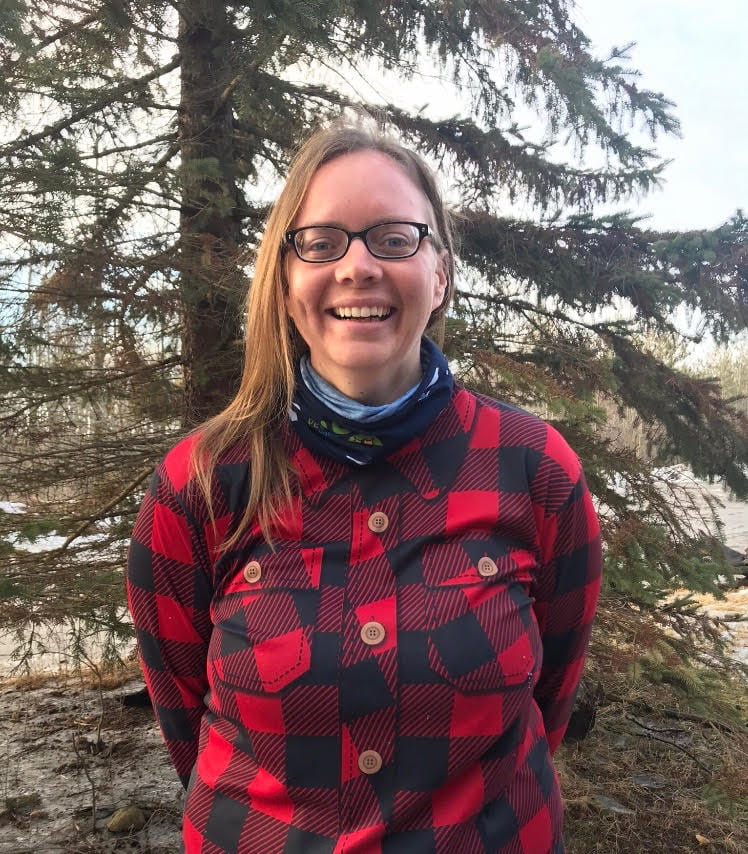 Framing the Walking Curriculum
By Kim Baxter
Before going on a focused walk for the first time it's important to frame the experience in a way the participants will understand. When we introduce these walks to primary students we talk about how often they go on walks and what the purpose of their walks are. Then we talk about experiences they remember about walks they have been on. Many younger detectives tend to already slow down and observe the world around them and we encourage them to continue. When introducing the walks to older students we like to use the analogy of a test, which Gillian explains, "Is 99% on a test a good score? Getting 99% percent right would be something to be proud of wouldn't it? What if you got 99% wrong? That is to say, what if you missed 99%?"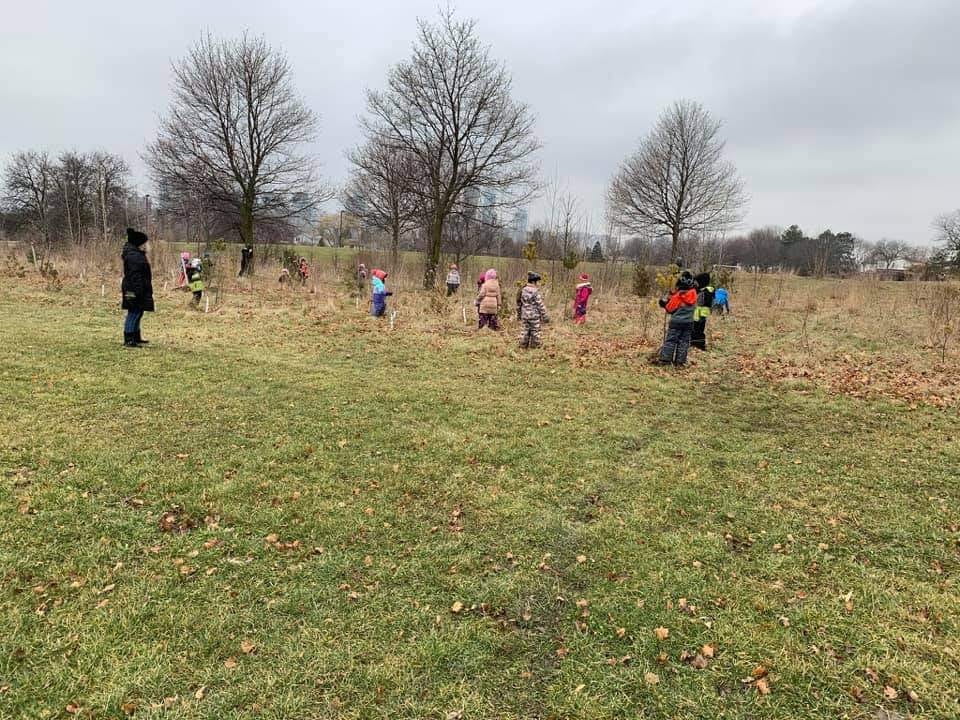 We are here today because we missed 99% of what surrounds us. The goal of these walks is to "tap into more of the richness that is in the world."There is also no harm in going for a walk with your students without a direct focus and then using that as a starting point for a Walking Curriculum focused-walk. These exercises in imaginative learning will become more natural to students (and teachers) as they practice the art of slowing down and paying attention to details. Help build confidence in students and help make deeper connections with the natural community by making this practice a regular activity. 
The Walking Curriculum Experience with Primary Students and Primary-Aged Children
By Billie Jo Reid
The Walking Curriculum has provided a focus for walks not only with students, but my own children as well. When there is a focus to a walk, the pace is slowed and imagination, observation and exploration have a chance to shine.
The children are able to engage in their own wonder about the natural world around them. It also provides a sense of place and community when they are able to remember certain locations and natural objects.
For example. "Do you remember the tree with the cut branch that had maple sap running out of it, it is near the house with the square rock out front?" Normally this is something they would have walked right past without a second thought. 
I have also used the book Playing in the Muck and Other Arty Stuff: Imaginative Art Activities for The Walking Curriculum by Adelle Caunce, which is an amazing compliment to the Walking Curriculum. I have used the "Hiding Places Walk" and then had them design and draw their own hiding place, "Neighbour Walk" where they drew some of their nature neighbours and counted how many they saw, and "Nature (by design) Walk" where they created their own mini animal structures. There is so much flexibility with the Walking Curriculum that it allows engagement for any age and subject.
The Walking Curriculum Experience with Primary Students
By Sabrina Zito-Insalaco
We enjoy using the "Motion Walk": What is moving around you, what is on the move, besides seeing movement, how else can you tell something is moving? This was used to engage the senses and worked great as a mindfulness activity.
"What's Growing On In Your Schoolyard?" and "What Is Growing On Your Walk?" These activities help students focus on the task. It is almost a surreal experience for them as they are encouraged to move slowly and notice things in a different way.
The Walking Curriculum Experience with Secondary Students
Our pre-walk discussion with these Grade 11 students included answering the questions "Why walk?" and "What are the benefits of walking?" We shared how much walking we actually do, then paired up for a hike with the "Walk'n Talk" activity which included prepared metaphors for them to talk about and then we had them create their own too. Once we got to our destination, we did the "Really Slow Walk" which was a hit! They were extremely engaged. It was truly an experience filled with self-reflection and great discussions. 
---
Reflections on The Walking Curriculum and Kindergarten Students

By Sumara Shabbir (DECE), Melissa Sloan (OCT), and Shilpa Joharapukar (TA); Teachers are pictured in order from left to right: Mrs. Shabbir, Mrs. Sloan, and Mrs. Joharapukar
We have always believed that it is essential that children develop a strong connection and personal relationship with nature: whether it be when they explore and wonder around when we play outdoors or when we visit a small forest area near our school. When observing Michelle McKay use Gillian Judson's A Walking Curriculum as a tool for educational walks with her class children, I (Sumara) was inspired. This year, I and my teaching partners (Melissa and Shilpa) decided to introduce Judson's book as a teaching guide and implemented the ideas and themes with our class children. We were thrilled when we noticed how the Walking Curriculum opened a window of knowledge for our students, as there was a special focus for each walk—extending the students' learning as we reflected on their experiences when we returned to the school after our walk.
We would first introduce the focus of our walks before leaving the classroom and immediately took notice of how excited and involved the children were: noticing, naming, wondering, asking questions and sharing their ideas with their friends and educators. We shared our observations and pictures of our learning experiences with parents and other educators on our Twitter (@ChurchvilleK4) to collaborate. We also had conversations with our class children as we debriefed each experience, which enabled them to connect with the learning experience of our educational walk on a deeper level. We followed the interests of our class children when we picked up the ideas for our walks and this created amazing opportunities for inquiries, teaching, and learning.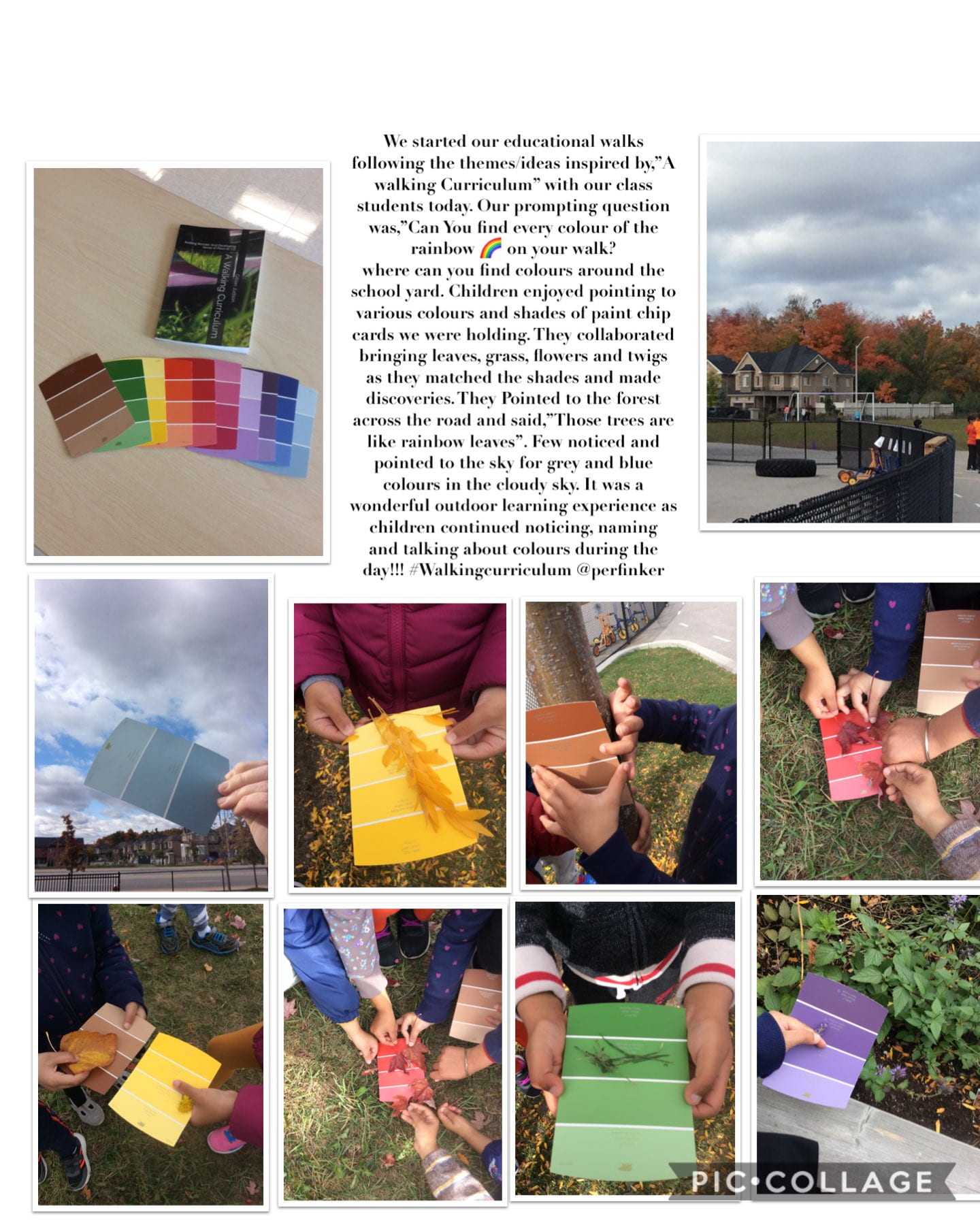 Our colour walk was quite an adventure for children! As the children were holding paint chip cards in their hands, they ran around the field matching coloured fall leaves, looking closely at every detail of flowers and trees. We later extended their colour walk experience by providing an invitation provocation for colour mixing with food colours where children investigated and made many discoveries as they created purple, pink or green by mixing it up together.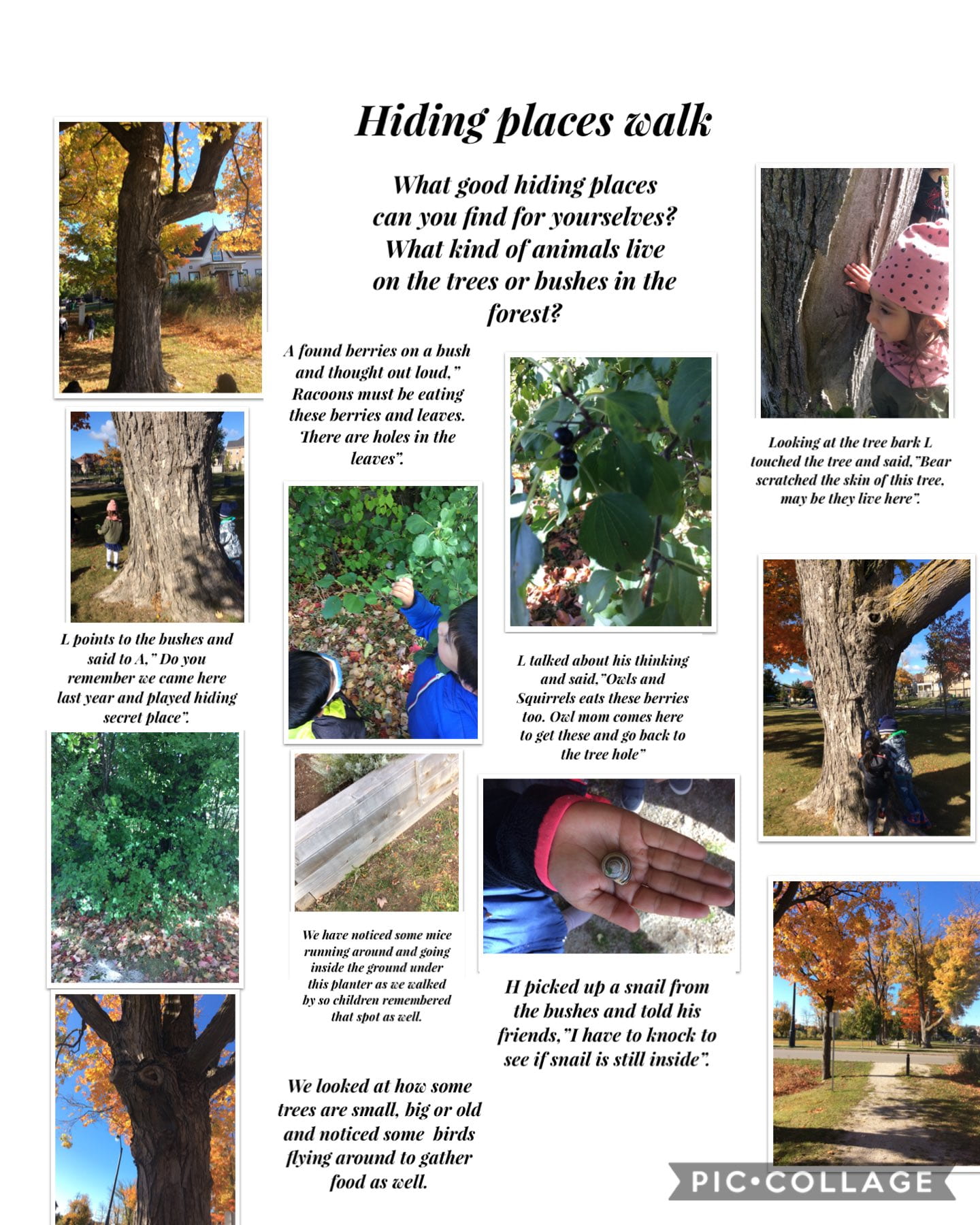 Our previous walk about "Hiding places" was a super exciting trip to a park nearby our school that our class children had always shown interest in and talked about Owls, squirrels and their homes. As we walked, children made predictions when looking at the  trees about what animals lived on top of trees or in the tree holes, and which ones live under the trees and bushes.They played hide-and-go-seek behind the trees with friends and thought "Why do squirrels run away as soon as they see humans?" Some picked up flowers, berries and seeds as they had discussions about what kinds of food various animals would eat living in these beautiful woods.
From our teaching team, thank you Gillian Judson for creating an amazing resource, we look forward to many more wonderful learning adventures with our class children!
---

Want to Learn More About the Walking Curriculum?
Click here to see more Walking Curriculum related content. Discover 5 Sample Walks you can do with your students, read more stories from educators, and so much more!