Have you read a book that changed you, challenged you or surprised you?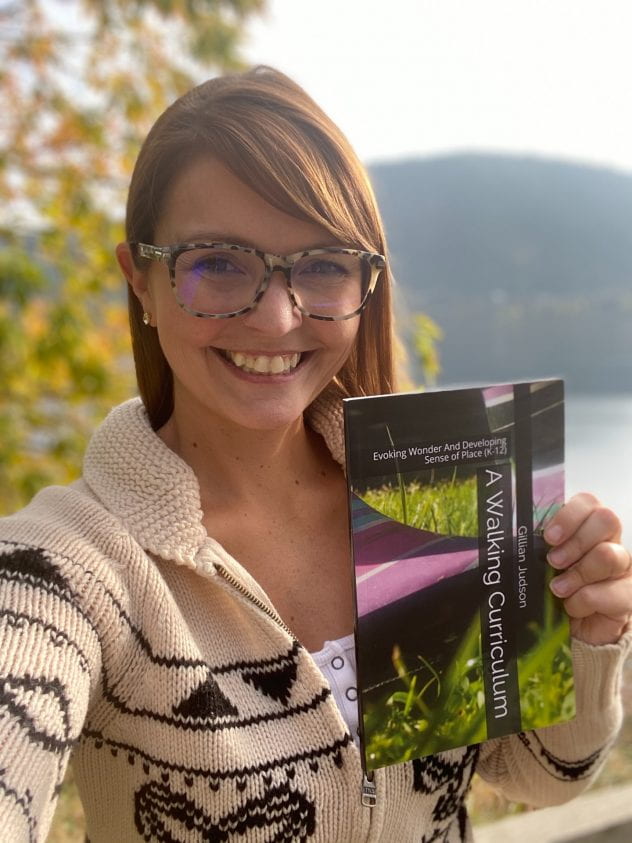 This is a question that the British Columbia Principals' and Vice Principals' Association (@BCPVPA) asks its members in Principl(ed) Magazine. 
Holly Zurak, Vice-Principal at École Nesika Elementary in Williams Lake, Cariboo-Chilcotin (SD27), chose to write about the Walking Curriculum.
In this post, Holly describes how her whole school community has embraced a daily walking learning practice and how it is impacting teachers' professional learning and student engagement and well being.
Note: You can also read Holly's book review of the Walking Curriculum in the November 2020 edition of Principl(ed) Magazine.
M-Kuwetem-kt – "We Walk"
This September has been like no other. Like many other B.C. schools, we began with the plan to spend more time learning outside. Students and staff at our school were used to doing a daily morning walk as an entire school. We have long recognized that the benefits of walking daily with students are numerous. And like seemingly everything else this Fall, it was a routine that needed some reimagining to be COVID-protocol friendly. At École Nesika Elementary, we kicked off our Walking Challenge with this intent.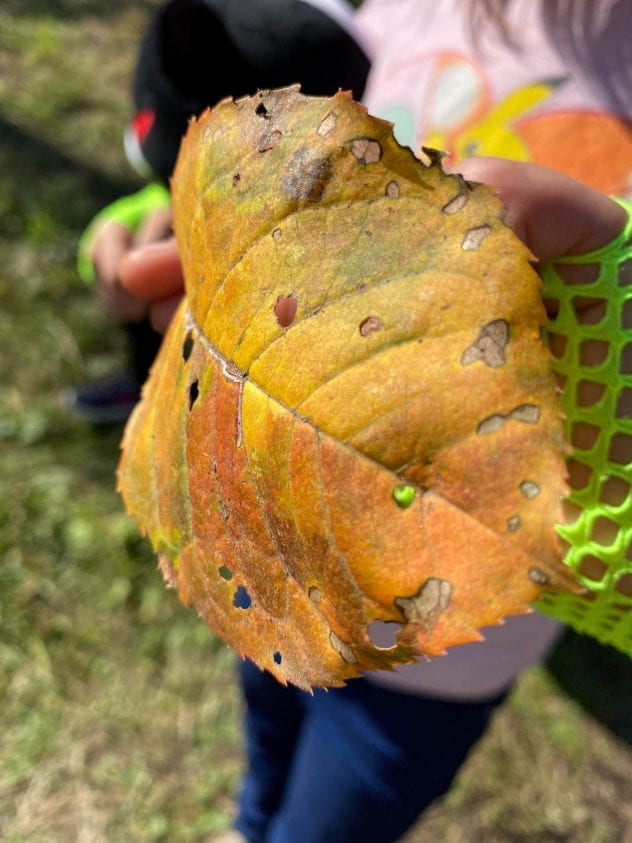 We will walk with intention and imaginations every day for 30 days.  That's where the Walking Curriculum by Gillian Judson comes in. In the summer of 2019, I was really fortunate to be sent by my school district to the NOIIE (The Networks of Inquiry and Indigenous Education) symposium at UBC, where Gillian Judson was a guest speaker. When Gillian began talking about her passion for imaginative structures and ecological education something powerful started happening in my heart and I just thought, "Wow, I need to have this book." At the time, I was principal of a very small rural school (30 rural students) and it was like the missing piece of curriculum I was looking for. I thought, we can do this. We are this.
So at Big Lake Elementary, in September 2019 we began to walk. Our walks ranged anywhere from a five-minute walk all the way up to an hour-long walk.  One of the intentions of us doing the curriculum as a challenge was to do it in partnership with other schools from across B.C. and across the world that take this initiative up and go with it. So we shared on our social media accounts with other schools, and felt connected around the province.
The Walking Curriculum is a teaching resource for K-12 educators. It is designed for the educator who is passionate about supporting student learning and dedicated to growing in their practice, but who may not have considered moving outside the school walls to do so. All educators can afford their students the opportunity to connect with the wildness in the world – whether in urban, suburban, or rural settings.
The 60 walks provided in the resource reflect a variety of themes, perspectives, and motivations. For example, students may be asked to find things (such as shapes, spaces or lines, evidence of growth or change, "the best" hiding places), to change perspectives (imagine being a beetle, a detective, or a visitor from outer space), to encounter the world differently (emphasizing one sense over another or moving through space differently), or to seek evidence of human-nature relationships. In all activities, the aim is to deepen awareness of the particularities and meaning of place.
Now in the Fall of 2020, a September like no other, we handed out 16 copies of the book to all of our division teachers at the start of the school year. Educators using the Walking Curriculum at École Nesika Elementary (300 downtown students) say they are experimenting, collaborating and discussing these ideas in ways that can support their professional growth.
We are finding the Walking Curriculum to be a powerful bridge connecting traditional, "placeless" ways of teaching with an Indigenous worldview that acknowledges human beings learn from  the relationships they experience within their human, other-than-human, and more-than-human communities.
Our Shuswap language teacher Floyd Dick has been walking with his language and culture classes and has adapted some of the walks to incorporate Secwepemctsin words and place names.
We are noticing the positive impact that the walks have on students' mental well-being and their ability to regulate their emotions.
Floyd Dick calls the program "M-Kuwetem-kt" (in Secwepemctsin;"We walk").
Interested in learning more? Go to the Walking Curriculum page, follow the active #walkingcurriculum community on Twitter, and check out these Sample Walks.
About The Author
Holly Zurak lives and works in Williams Lake, Cariboo-Chilcotin (SD27). She has worked and walked as principal in three small rural schools and is now Vice-Principal at École Nesika Elementary, where she is laughing and learning every day. She is a wife and mom of two daughters who keep her appreciating the little things. Follow @HollyZurak on Twitter.