The countdown for our third 30-day Walking Curriculum Challenge starts NOW! On May 3, 2021 join educators (K-12) around the globe in a movement to take learning outdoors. Rain or shine, educators are engaging the imaginations of their students through inquiry-focused walks and The Walking Curriculum: Evoking Wonder And Developing A Sense of Place as a resource and guide for outdoor learning.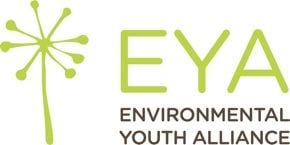 This year #imaginED is on a mission to reach 1000 Walking Curriculum Challenge participants. When we reach that goal, imaginED will donate $1000 towards the Environmental Youth Alliance.
Visit our EVENT WEBSITE now to sign up, access supporting resources, and learn about our awesome prizes, sponsors, and opportunities to learn and connect with outdoor leaders/educators.
Join the movement to #getoutside!
Share the graphics below with your social media networks! Invite colleagues to #getoutside with the #walkingcurriculum for 30 days. (Drag/drop these images to your device.)
Tag us on instagram @centre_for_imagination and on Twitter @perfinker / @CIRCE_SFU Let's follow each other by using the following hashtags: #walkingcurriculum #getoutside