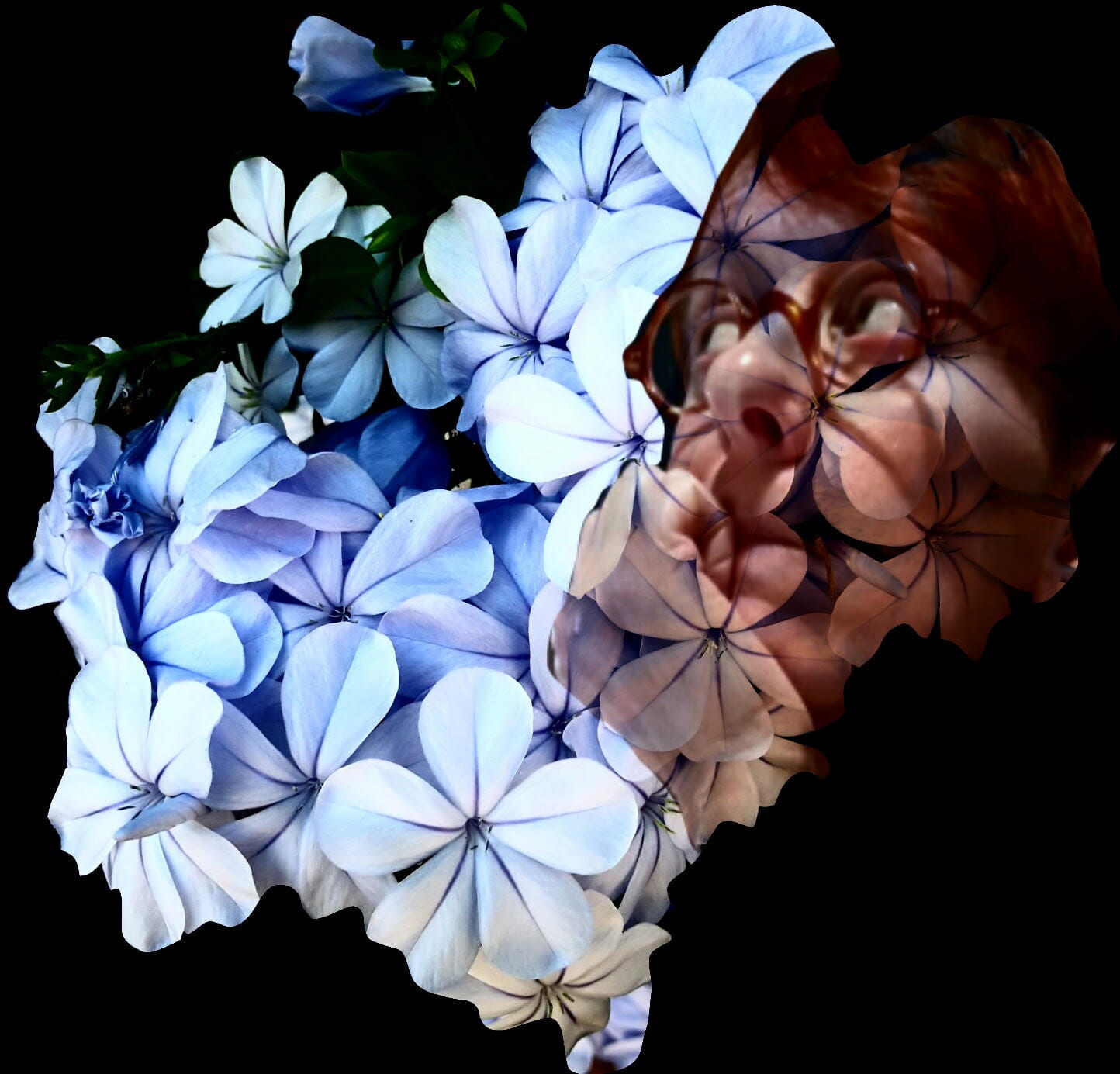 By Holly B.F. Warren (Atelierista and creator of the Think Tank)
The circle and the chairs
How circles weaved our thinking and actions* in the early years
And was chosen as best at Milan's design fair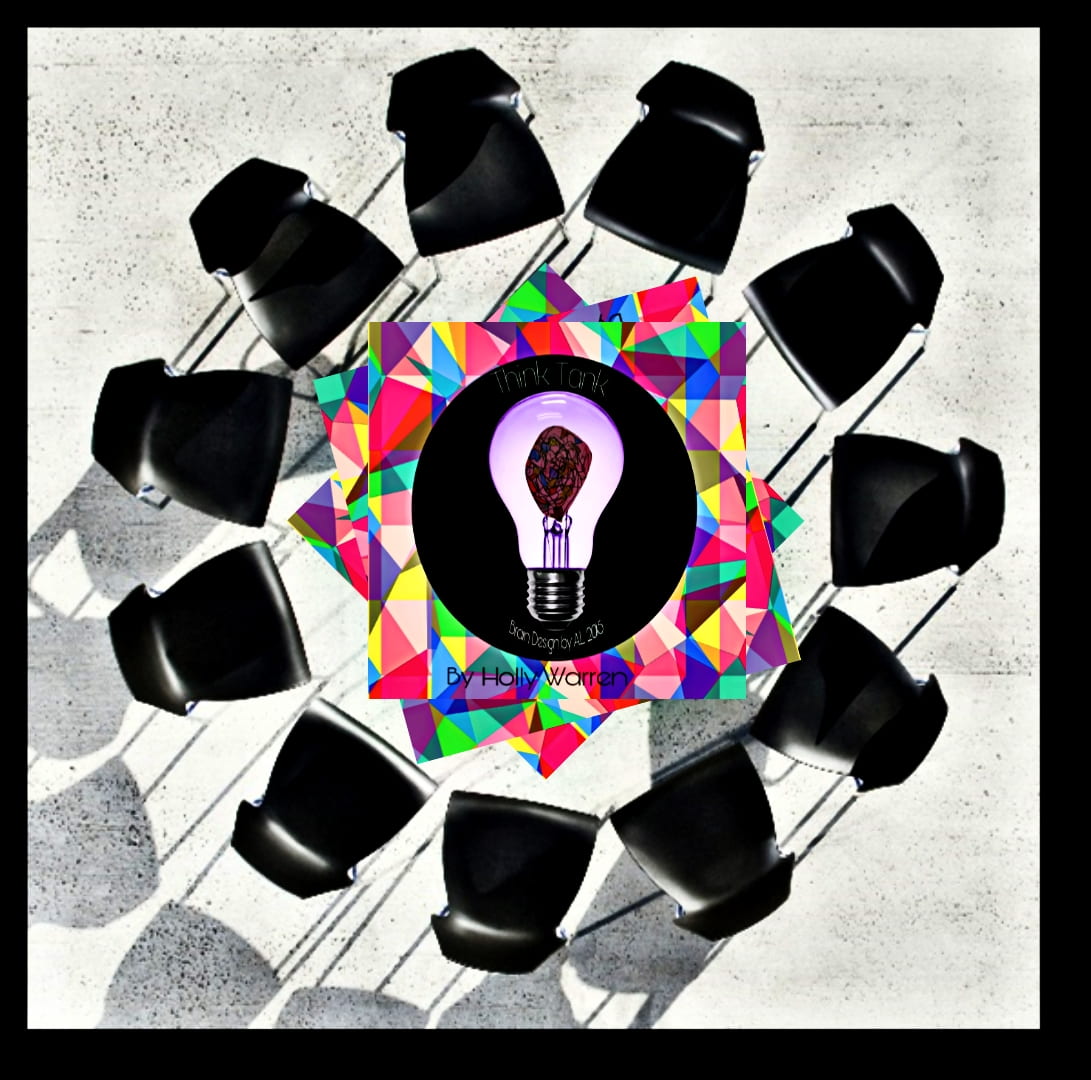 Going back to physical school in September 2020 was an exciting moment. An interesting concept emerged and weaved its way across the Think Tank classes, the circle. This concept wasn't proposed or thought of before working with the children. The boundaries of imagination were open to change as life demonstrated that uncertainty and ambiguity are constant variables. The dichotomy of in and out, indoor, outdoor, far and near braided into our learning experience. Mental agility and strict protocol became molecules of our new being and created new teaching compounds.
We were soon drawn into a circular journey. We sat in a circle at equidistant points sitting on spots that created a new educational design based on reflection and new beginnings. Every class mirrored this spontaneous illustration of the moment and created works where the circle was the protagonist. Rings, circles, and spheres spilt from our imagination. What were we doing? How were our thoughts and experiences evolving? Were we going round and round in circles? Were we looking for our core that had been temporarily shifted? Where was the heart of education and how was it beating during these unusual times?
Could this be the purpose of learning and education? Looking for our centre?
Human history places great meaning to circles as many believe that there is something primordial, divine, and perfect in them. Think of the sphere or the ring that can be found in nature. The way people sit, get together, look, think, and move. Circles are centres of movement; rotation points that map journeys. It is also zero in our number system that indicates potential, and one version of its root comes from the word zephyrum, west wind and starting point for a new day.
Some say that we carry the story of humanity inside at all times and across generations.

Could this be so? Is this our centre?
We often spontaneously gather in circles. Unless we are given a pre allocated place we tend to prefer circles as this shape allows us to see everyone. This is how we start our conversations in the Think Tank. A circle of friends, students, thinkers, and experts get together to weave thoughts and  ideas that create narratives and projects.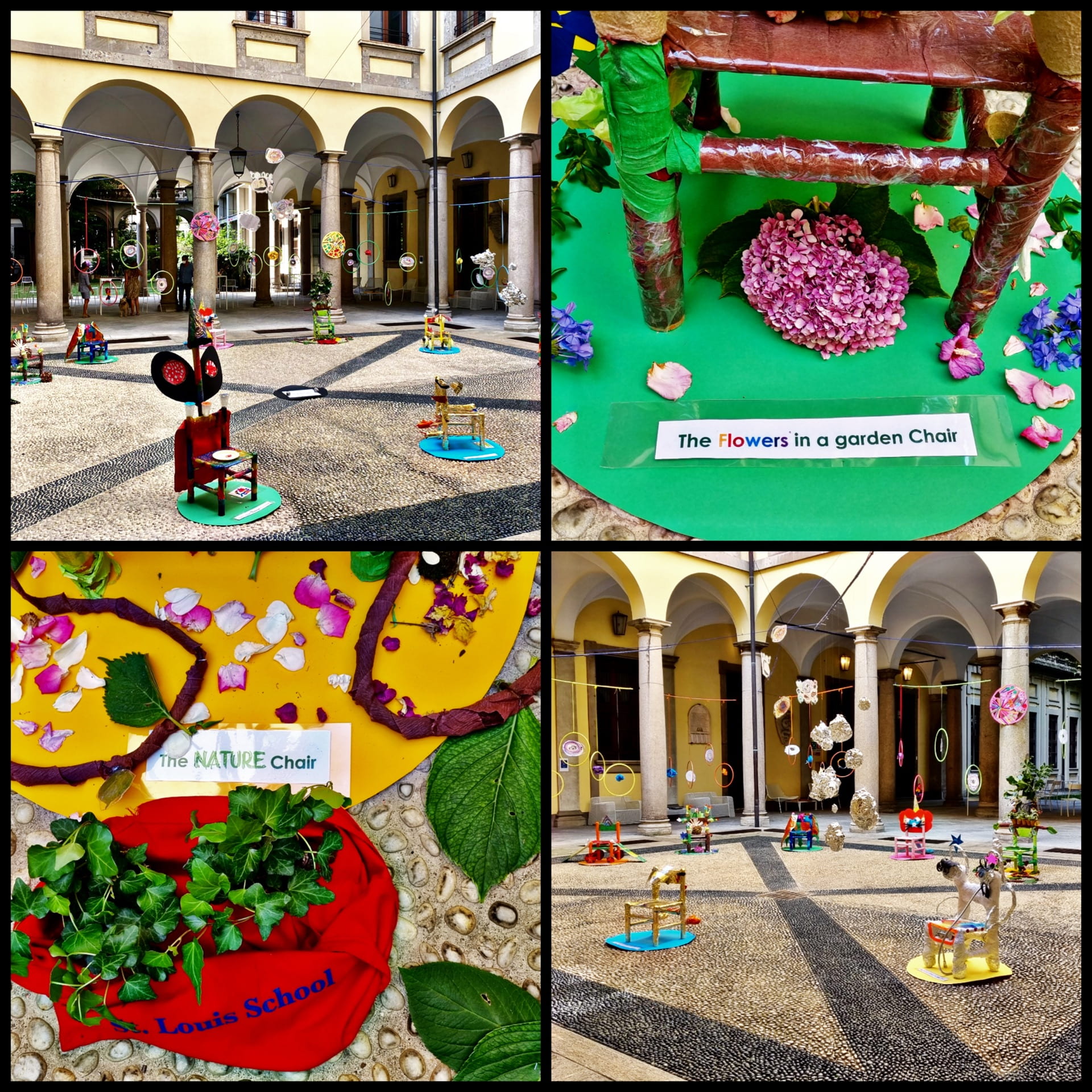 In the Think Tank we mostly sit on the floor. Sometimes we sit on our Think Tank designer stools or on chairs but at one point this consideration emerged: in the Think Tank we can't sit on 'ordinary' chairs! The children discussed the fact that in the Think Tank we create our own furniture, so the ordinary chairs stood out as in need of change. Ideas started circulating.
Before long we were back in lockdown so ideas on the new design happened online. We then added the term inline referring to our discussions. Ideas started surfacing and the chairs turned into creatures with long tails, ears, sharp teeth, big eyes with extended eyelashes and euphoric smiles mirroring myths.
I started working on threading the ideas together where the overall product wanted to comprise all the designs. Slowly the ordinary wooden chair started turning into an adventure. Within a couple of weeks, it was ready. The children were elated and couldn't believe I had actually made it and it was named the 'Silly Chair.'
Not long after we went back to physical school the students and I elated to be back together, and the Silly Chair was no longer a chair. It was the opening of a success and the initiator of a new vision.
As the students across the classes saw the Silly Chair they all wanted to make one, so discussions ignited ideas that sketched designs and scaffolded projects. Working groups got together, roles were decided and fledgling engineers, rocket scientist, cocktail experts, chefs, zoologists, and jewellers worked laboriously on their inventions. The project was named The Chairs in the Circle.
Chairs were no longer chairs but trampolines for imaginative adventures. The children sat on them, and narratives unfurled and blossomed. One chair launched them into space adventures, another chair invited guests to a cocktail party, and another toured the world in a car-airplane.
Here are some of the chair titles:

The Rocket Chair, The Yellow Rainbow Fast Car Chair, The Rainbow Unicorn Pizza Chair, The Nature Chair and The Gold chair with Gems and a Visor.
This creative energy was shared at the annual designers trade fair in Milan, Fuorisalone, one of the most important furniture design fairs in the world. Think Thank The Chairs in the Circle got selected as one of the best. We are still in awe of our incredible achievement, or should we?
495 brands, 900 designers from 163 countries. The St. Louis School, Caviglia, Early Years (3yrs-6yrs children) was selected as best.
How far can we stretch the boundaries of imagination? Maybe its just about being who we are and believing in what we are doing.
Learn More
Links to the Think Tank Instagram and Fuorisalone pages.
https://www.instagram.com/think.tank.sls.caviglia/
https://www.fuorisalone.it/2021/en/design-guide/896/The-circle-Think-Tank-Project-2020-2021