Ebulletin Contents
Welcome Message (from Dr. Gillian Judson, Executive Director, CIRCE)
Upcoming Events
Celebrations
A few of CIRCE's Events & Adventures (February 2019- September 2019)
CIRCE International: (February 2019- September 2019)
Learning In Depth
Study With CIRCE: Graduate Programs at SFU
Learn More & Participate
Support CIRCE
Welcome Message 
Greetings imaginative colleagues!
CIRCE is about to celebrate its first birthday. What a year!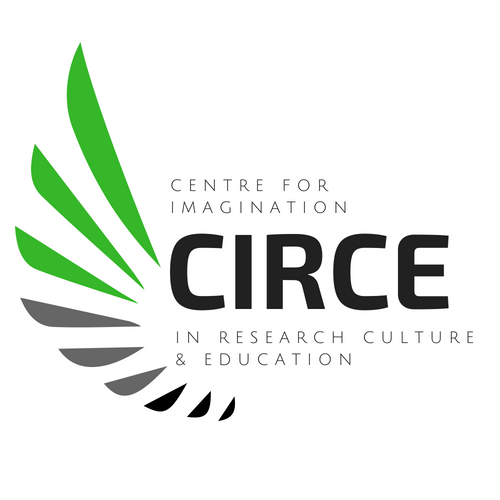 It's been an incredible experience for me over the past year as I've worked to launch and support a wide range of CIRCE's initiatives. One thing I've learned is that imagination accomplices live everywhere. Worldwide, people are hungry for a community in which to celebrate and grow the power of imagination. I learn new things daily from passionate people who, like you and me, are dedicated to valuing imagination in our research, schools and communities.
Since our last news update, our governance has changed. Dr. Susan O'Niel stepped down from her position on the Steering Committee. She has taken on the role of Dean of the Faculty of Education at SFU. We sincerely thank her for all her support in launching and growing CIRCE this past year. We are happy to welcome Dr. Sarah Lubik, Director of Entrepreneurship for the Charles Chang Institute, to the Steering Committee. Our Academic Council has also grown significantly with members spanning the globe. Academic Council meetings have certainly been a highlight for me! I look forward to learning about the imaginative work and research of inspired and inspiring thinkers from these meetings. We have three Research Assistants supporting Learning in Depth initiatives around the world: Michael D. Datura (who is engaged in a LiD Research project), Carolina Bergonzoni and Nicole Kunkle. I am also thrilled to welcome Chloë Lum to our administrative team—she is a dedicated and hard-working undergraduate student who supporting all kinds of projects (including creating this newsletter).
I hope this brief update on our celebrations, activities and upcoming events leaves you curious to visit our website and investigate further. Better yet, I hope you reach out to me or to someone on our team to discuss how we can work together!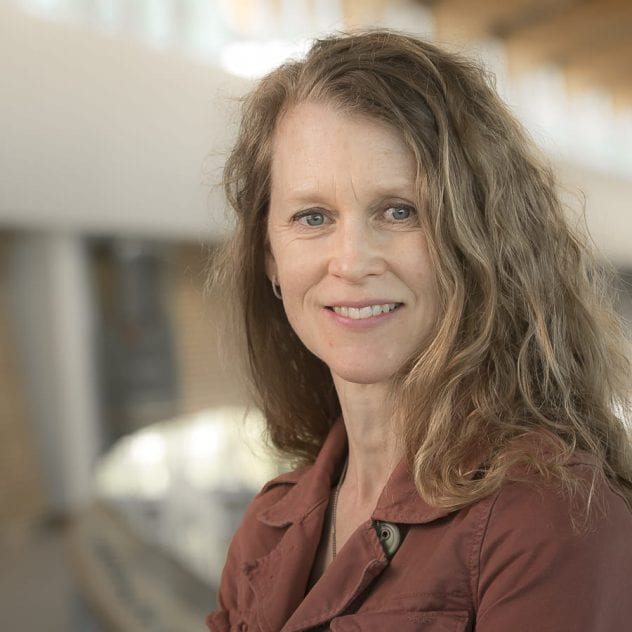 Sincerely,
Gillian
Executive Director, CIRCE
Upcoming Events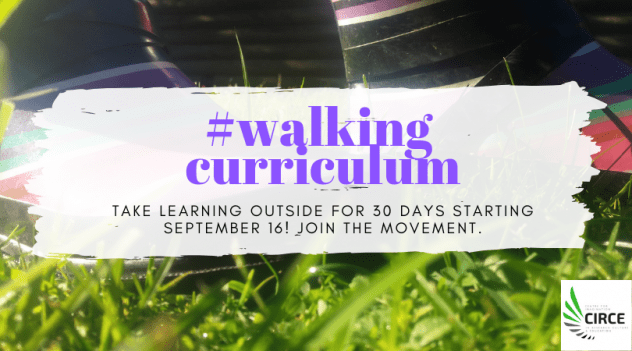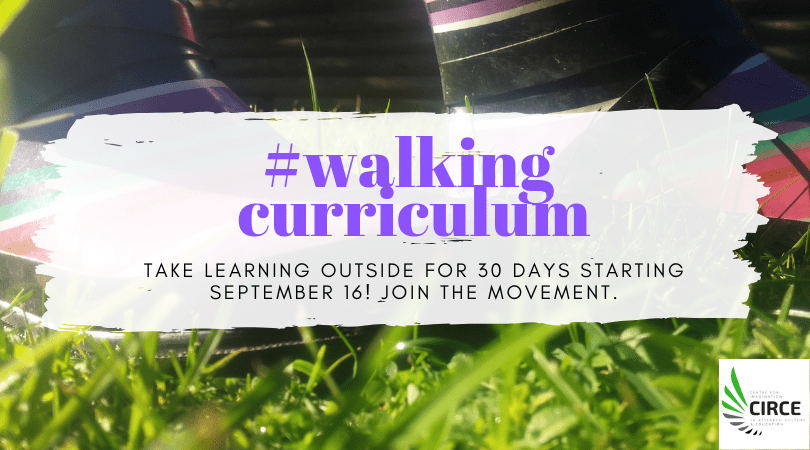 Walking Curriculum 30-Day Challenge. We are so excited to launch a second 30-day Walking Curriculum challenge starting on September 16, 2019! Join educators around the globe (preK through high school) in taking learning outside for part of the day—rain or snow or shine—for 30 days. Special thanks to our two event sponsors: Deep Time Walk and Maple Organics. Find out about this event and check out the new resources on our event page.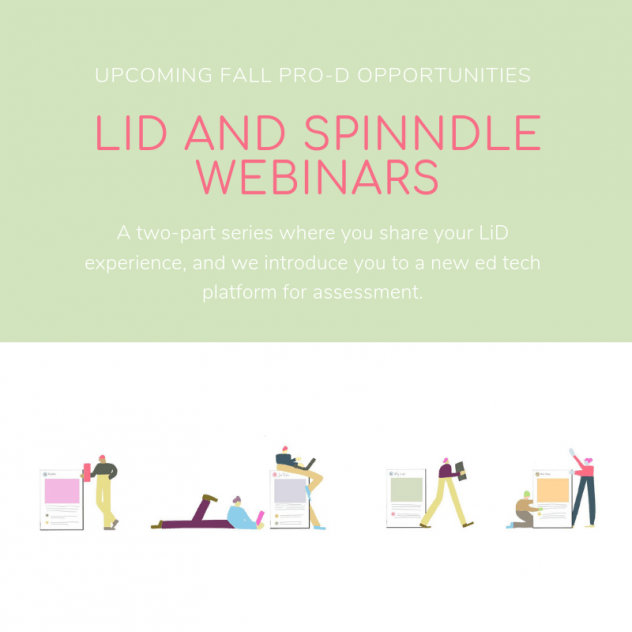 Webinar on Assessment & Learning in Depth (LiD). Interested in an easy and engaging way to assess your students' LiD learning? This two-part series for LiD teachers will look at your approaches to assessing and supporting student learning in LiD and will introduce an on-line program called spinndle, an imaginative way for your students to self-assess their LiD learning. Email [email protected]if you are interested or would like more information.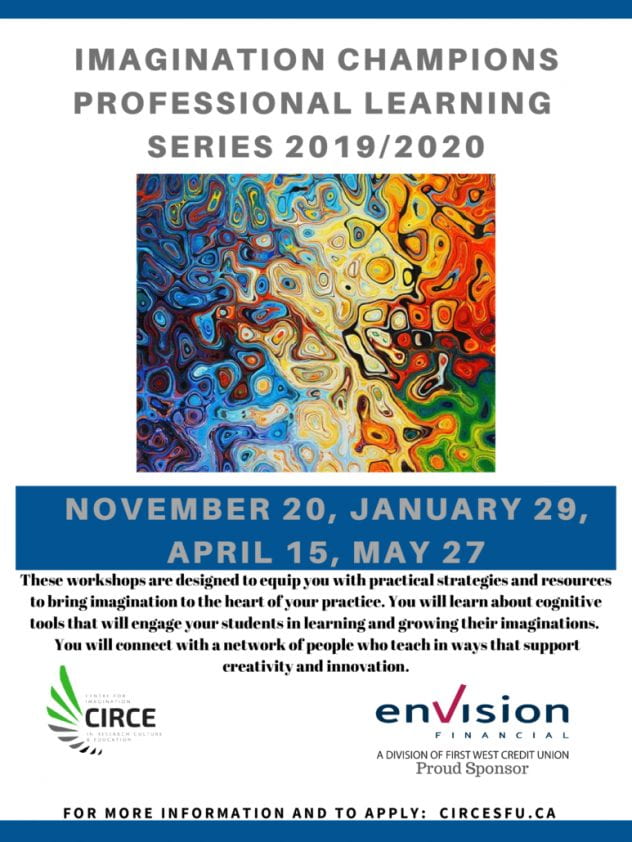 Imagination Champions Professional Learning Series. Thanks to the support of our community partner, Envision Financial and the Charles Chang Institute for Entrepreneurship, we are offering a 4-part learning series in the 2019-2020 school year for 15 educators. Are you interested in joining the CIRCE community and gaining knowledge and skills to grow imagination in your teaching?  Learn more and apply here.
Scholarly Dialogue Series: The Possible's Slow Fuse. The Possible's Slow Fuse continues! This dialogue series is co-hosted by CIRCE and the Research Hub of the Faculty of Education. Our 2019 series offers six stimulating discussions about the nature and role of imagination in research and education, facilitated by scholars from diverse fields in education – arts, indigeneity, technology, teacher education, mathematics, and aesthetics. Next up: Imagine That…: A Modestly Immodest Proposal for Teacher Education by Dr. Michael Ling (September 25, 2019 | 1:30-3:00PM; SFU Surrey). Also in November: Imagining a Posthuman Education with Dr. Nathalie Sinclair (November 20, 2019 | 1:30-3:00pm; EDB 8515, Faculty of Education; SFU Burnaby). We invite you to bring your ideas and questions, and share and celebrate learning and discovery together. Learn more.
Celebrations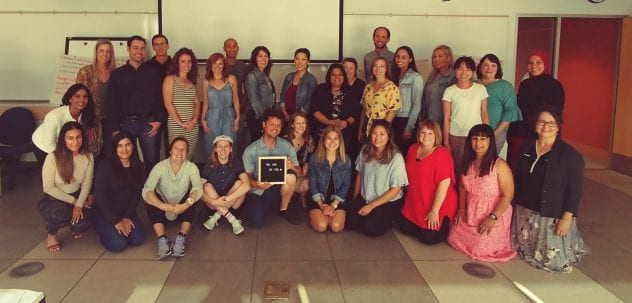 Congratulations to our latest Imaginative Education MEd graduates—this cohort of 27 finished off their program with fantastic comprehensive presentations that surprised and inspired. We celebrated the end of this year's graduate class with 3 fun-filled days of capstone projects. Imaginative projects included felt making, DNA creations, and even a choose-your-own-adventure theme!
Congratulations also to the 2019 CIRCE mentors! All of CIRCE's Imaginative Education mentors have completed a Master's of Education degree (MEd) in Imaginative Education and have engaged in a two-year professional development process that involves supporting other educators, sharing their knowledge and deepening and expanding their understanding of imagination in learning. Learn more about each mentor and how IE enriches their professional lives here. A new cohort of CIRCE mentors begins September 2019.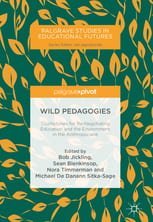 New Publication! CIRCE's Dr. Sean Blenkinsop and Michael D. Datura worked with Dr. Bob Jickling and Dr. Nora Timmerman to co-author/edit the recently released book Wild Pedagogies: Touchstones for Re-Negotiating Education and the Environment in the Anthropocene.  This book explores why the concept of wild pedagogy is an essential aspect of education in these times; a re-negotiated education that acknowledges the necessity of listening to voices in a more than human world, and (re)learning how to dwell in a place. As the geological epoch inexorably shifts to the Anthropocene, the authors argue that learning to live in and engage with the world is increasingly crucial in such times of uncertainty. The editors and contributors examine what wild pedagogy can truly become, and how it can be relevant across disciplinary boundaries: offering six touchstones as working tools to help educators forge an onward path. This collaborative work will be of interest to students and scholars of wild pedagogies, alternative education and the Anthropocene, and for all those engaged in re-wilding education.
CIRCE celebrates new sponsorships: Envision Financial (Envision Financial is sponsoring the Imagination Champions program), Maple Organics and Deep Time Walk (sponsors of our second Walking Curriculum Challenge).
CIRCE also celebrates new partnerships with the Beedie School of Business Graduate program (we are collaborating on a graduate program that integrates Imaginative Education principles within the context of business—expanding understanding around the power of story!), the Charles Chang Institute for Entrepreneurship, Capilano University, NOIIE (2019 winners of the Cmolik Prize for Innovation), and spinndle (an online program for self-assessment that supports the LiD program specifically).
A few of CIRCE's Events & Adventures (February 2019- September 2019)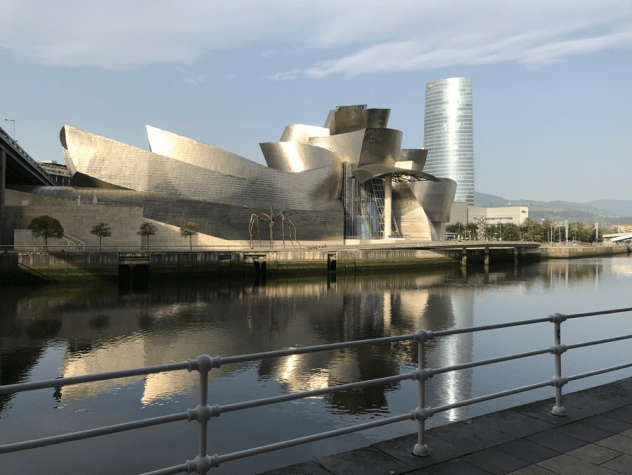 Museum Education: Spain. Kieran Egan was a keynote speaker in Bilbao, Spain at the dramatic Frank Gehry designed Guggenheim Museum, for a summer course on the topic The Creative School, The School of Future – co-organized with the University of the Basque Country on June 27 and 28, 2019. It was a truly interesting and engaging event, with some astonishingly interesting presentations/performances, many of them focused on the arts. Kieran spoke about the role of IE in creative schools and schools of the future, as well as the potential role of Learning in Depth (LiD) to enrich schools and encourage creativity. He was pleased to be able to make the connection of Marta Arzak, Marta Prado, and Nerea Gojenola of the Guggenheim Museum, Bilbao, with the IE Museum Educators' group. Another engaging and fruitful contact was with Jorge Raedó from Columbia, who has worked, amongst much else, on the role of architecture in education.
Women in STEAM Conference. In March, Gillian did a keynote on the power of the story at the New Westminster Advancing Women in STEAM conference. She took the stage right before the Governor General of Canada, the honourable Julie Payette (engineer, astronaut and businessperson), who inspired everyone with a description of her space travel. Being a big fan of Julie Payette, Gillian found this to be pretty darn cool.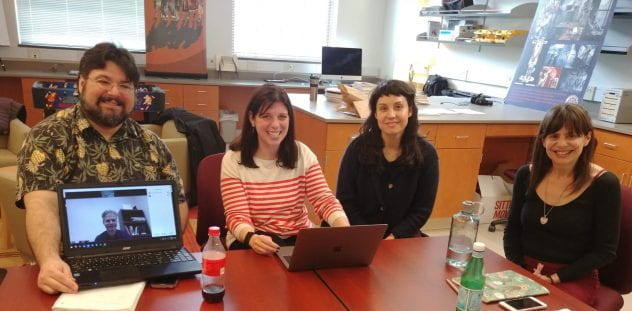 Teaching Design Thinking With IE. In April, Gillian spent 3 days at Smith College in New Hampshire, Massachusetts, working with the engineering research team. The team (Jeremy Piña, Becky Mazur, Crystal Ford, Sonia Ellis and Glenn Ellis–on screen) is researching the power of cognitive tools for higher order thinking, knowledge building and identity in an NSF-funded project focusing on Imaginative Education in STEM TEEMS (Transforming Engineering Ed for Middle School). Their research is focused on the impact of a transmedia Imaginative Education pedagogy for teaching engineering design thinking. For more information, read the abstract here.

Summer Institute for Graduate Students. In partnership with CSELP (the Centre for the Study of Educational Leadership and Policy) CIRCE hosted a Summer Institute for graduate students. This was a collaboration of three different MEd cohorts who came together to engage in sessions looking at Imaginative Education, issues of Equity, Diversity and Inclusion, and one cohort's final research projects. There was also an interactive workshop led by Michelle Pidgeon (Director of CSELP) that provided participants with a framework from which to situate themselves and their intentions when sharing ideas and strategies in the action of reconciliation.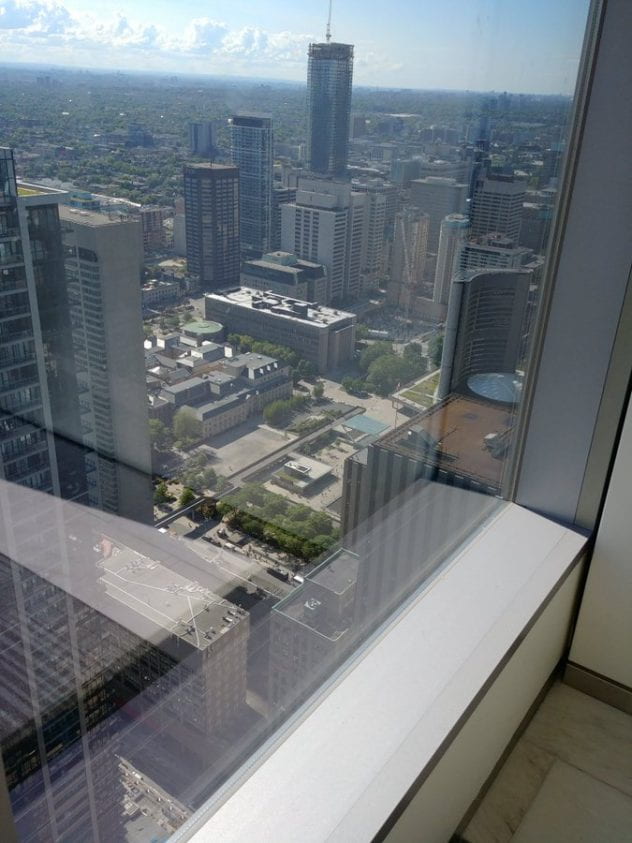 Perfecting your Elevator Pitch 46 stories up: The Power of Story. Gillian really enjoyed designing and teaching in a graduate program custom-made for KPMG through the Beedie School of Business Graduate programs. The topic? The tools of imagination that can help these accountants emotionally engage their clients, their colleagues, and themselves when working with their innovations. Gillian worked with two cohorts of students—one in Toronto on the 46thfloor of the KPMG building (thankfully she isn't scared of heights) and the other in Vancouver. She is scheduled to do more teaching on imagination and story-telling this Fall with KPMG in Vancouver.
CIRCE International: (February 2019- September 2019)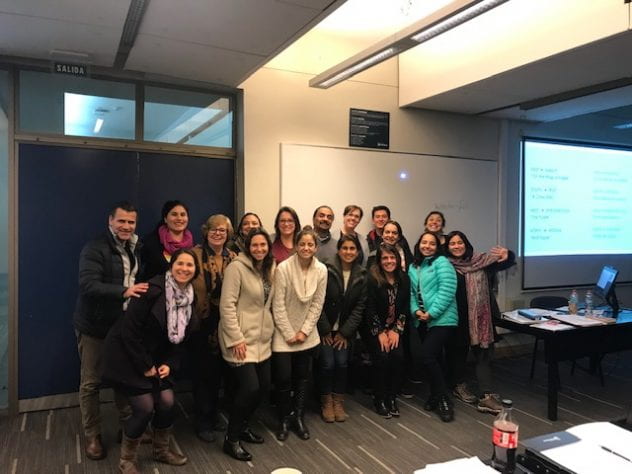 Chile: CIRCE Chile's representative Soledad Acuna took her teaching on IE on the road doing presentations on Imaginative Education in Costa Rica and Brazil this Spring. Read about Soledad's work in incorporating Art into early childhood education with Amina labs using the IE pedagogy in this post on imaginED.
In July, CIRCE educator and SFU doctoral student Kelly Robinson spent a week in Santiago, Chile, teaching in the Creativity program at Universidad Finis Terrae (pictured in the Featured image). Read what Kelly has to share about her experience in Chile below: 
Imaginative Education—A Pedagogy of Possibility (By Kelly Robinson, Educational Practice Doctoral Candidate, SFU)
This summer I had the great fortune to offer a week of seminars about Imaginative Education (IE) and its pedagogical possibilities to a keen group of graduate students at the Universidad Finis Terrae, Santiago, Chile.
Humility, trust, introspection, wisdom—four heroic qualities of imaginative teaching I invited our Chilean colleagues to consider in our time together.  We explored IE theory and the graduate students 'lived' various IE learning experiences full-heartedly.  The staff and graduate students of Universidad Finis Terrae were gracious in every way—their energy, desire, and commitment to learning about IE was wonder-full!
And to make an already fantastic experience even better, I was invited to visit an elementary school, the Colegio Tricahue Requinoa, Rancagua, Chile, to witness IE's pedagogy in action.
The teaching staff demonstrated deep care and attention to employing cognitive tools in their lessons, and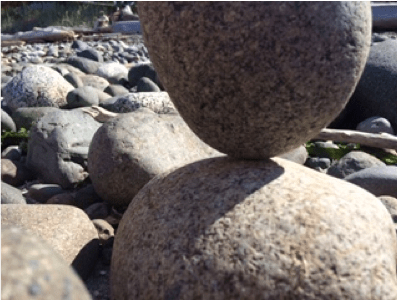 students' engagement was high (even though there were visitors in their midst!).  A personal highlight was listening to year six students share their diverse Learning in Depth (LiD) learning products.  Students' pride in their unique creations was palpable!  I listened to an original song, watched a video (replete with commercial breaks), examined a volcanic diorama, learned from a timeline, and much more.
After my time with the staff and students of the Universidad Finis Terrae and of the Colegio Tricahue Requinoa, I would be remiss if I did not also add the heroic qualities I witnessed in their learning and teaching of Imaginative Education:  enthusiasm, openness, generosity, and sensitivity.
Mexico: CIRCE members Carolina López and Adriana Grimaldo excitedly report that our community in Mexico continues to grow! Our team continues to stay active in Mexico by supporting pre-service, in-service teachers and educators with their learning and practice of Imaginative Education. Since January, the team has continued facilitating workshops, courses and participating in national conferences and local educational and cultural events at institutions such as La Salle University in Oaxaca, Enrique Díaz de León University in Guadalajara, Tec de Monterrey University, National Pedagogical University in Hermosillo, Cumbres Institute in Tijuana. Hoping our community in Mexico keeps growing strong in imagination.
Learning in Depth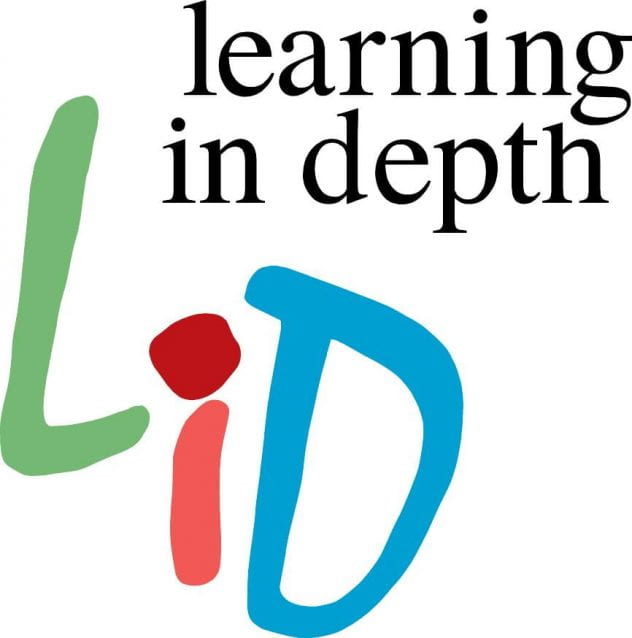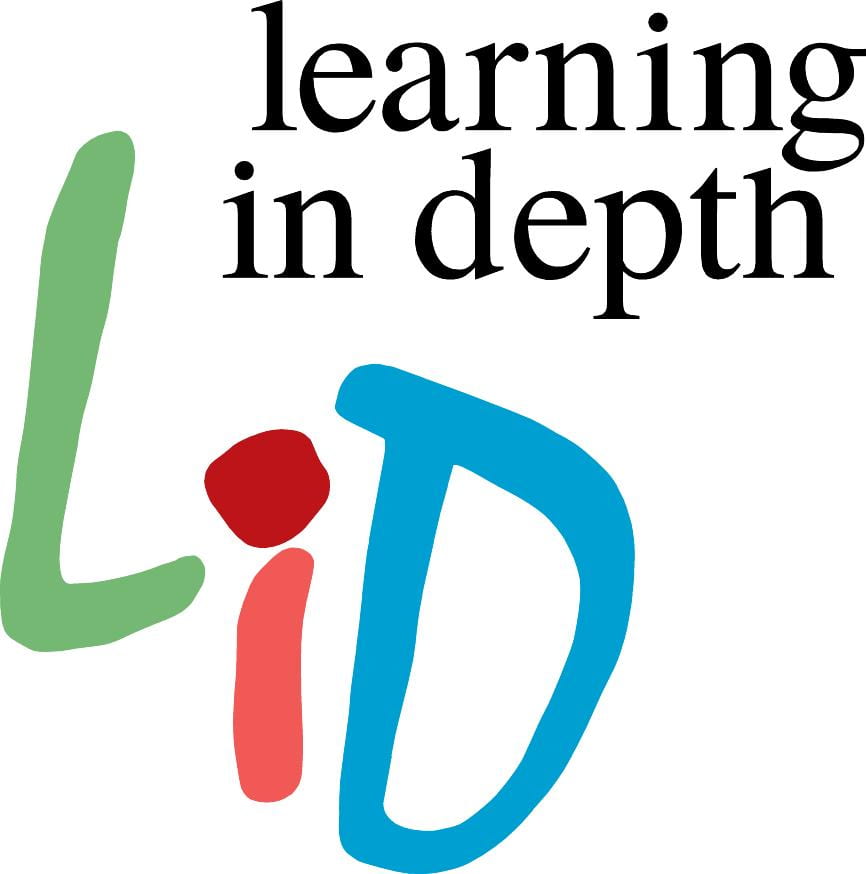 Thanks to an endowment from CORIX, we were able to hire two LiD Research Assistants: Nicole Kunkel and Carolina Bergonzoni. Both are actively working with /supporting LiD teachers and expanding LiD's impact in schools locally and internationally.
Nicole and Carolina have enjoyed learning about LiD directly from Kieran Egan, and from LiD pioneers/trainers Linda Holmes (Have you seen Linda Holmes' blog?) and Jean Warburton. Nicole's work is focusing on LiD in BC and she has been in touch with a range of Lid educators. In this imaginED post, Nicole interviews Caterina Kennedy, principal of St. Michael's Elementary, a LiD school in Burnaby, B.C. Lastly, Nicole has started a LiD Instagram account that currently focuses on the concepts surrounding Learning in Depth. Follow LiD on INSTA!
Carolina has been working on international LiD programs, connecting with LiD participants in Italy, Chile, Brazil, Australia and Korea. We were pleased to welcome Roberta and Taís Bento to SFU this Spring. They are leading an implementation of LiD in Brazilian Schools.
CIRCE is pleased to partner with spinndle to enrich LiD programs. Spinndle is an online platform for assessment developed by Jacqueline Robillard and Kristina Tzetzos (who coincidentally did her teacher training at SFU!). Stay tuned for a FREE webinar this Fall about how to support your LiD program with this online assessment as learning platform! Contact Nicole Kunkel if you are interested: [email protected]
Study With CIRCE: Graduate Programs at SFU
Ready for graduate school? Applications for the September Curriculum & Instruction: Imaginative Teaching and Learning with the BC Curriculum (MEd) cohort will be accepted starting November 1, 2019.  For more information visit the SFU Graduate programs website here.
Learn More & Participate
There are lots of ways to get involved with CIRCE. Follow CIRCE on Instagram here (as well as LiD on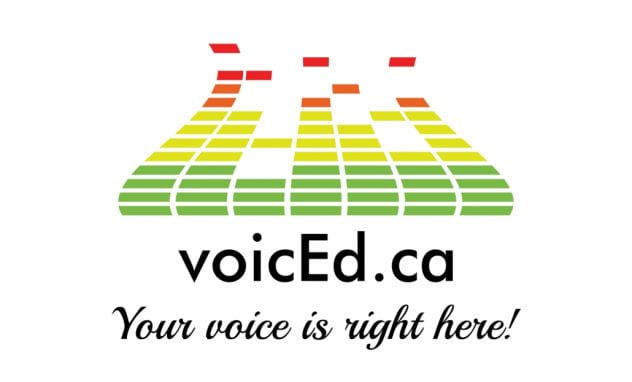 INSTA here). You can learn lots about CIRCE on Twitter here, including the latest news and events going on in CIRCE. CIRCE also has a podcast series on voicEDradio—one episode is released monthly with past episodes archived here. Interested in philosophical inquiry into imagination and educational issues?
Weigh in on philosophical questions with CIRCE Advisory board member Dr. Keichi Takaya here.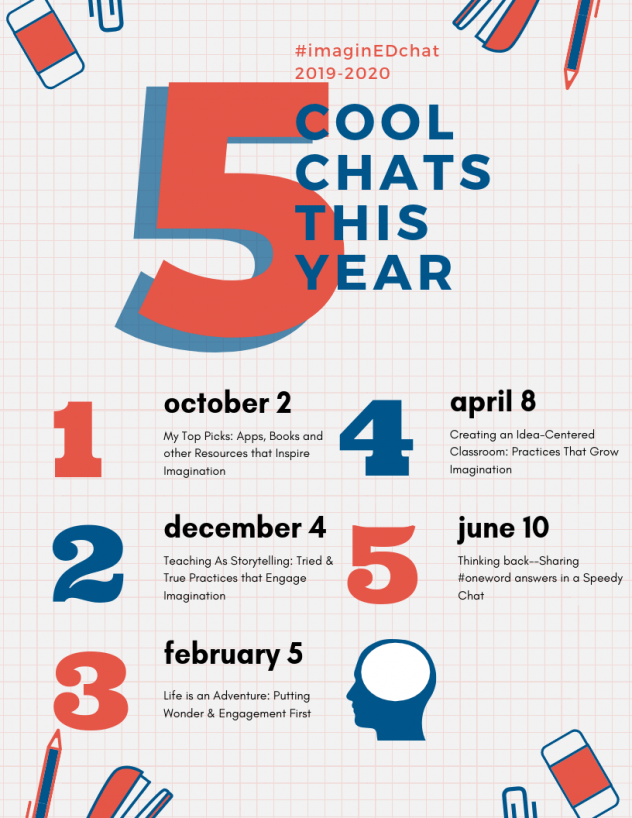 You might also participate in #imaginEDchat—an international, warp-speed, high energy chat which addresses all kinds of imagination-focused topics with educators from PreK through post-secondary. We have 5 #imaginEDchats planned for the 2019-2020 school year. Check out the dates & topics & questions. The next #imaginEDchat will take place on October 2, 2019 at 7pm PST and will be hosted by Executive Director Gillian Judson and IE Mentor Lindsay Zebrowski, who will be presenting on "My Top Picks: Apps, Books and other Resources that Inspire Imagination".  Interested in the role of Imagination in Leadership? Get in touch…an imaginative leadership learning group #ILLG first took shape on Twitter and is expanding to discuss premises for an Imaginative Schools Network.
If you haven't done so already, be sure to learn about IE and imagination-focused practices in this first edition of CIRCE Magazine. The magazine contains 22 contributions from leading-edge STEAM researchers, artists, scientists, and educators around the world including a feature article by Dr. Robert Root-Bernstein and a book excerpt from best-selling author Arthur I. Miller.
And, of course, be sure to subscribe to imaginED! Please don't hesitate to contact us if you are interested in sharing your imagination-focused practices/ideas with our community.
Support CIRCE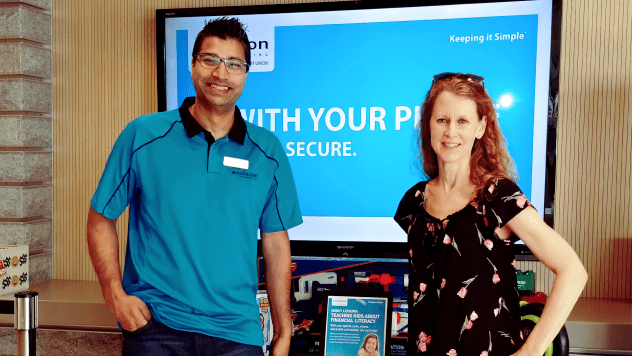 We appreciate and celebrate the recent Envision Financial sponsorship for our Imagination Champions Program. Your donations and sponsorships make it possible for us to expand our reach and to truly enrich the educational lives of learners. CIRCE, in desiring to develop more engaged and imaginative students, wishes students to finish school more curious, not less. We want to build students' capacities to envision the possible and apply that knowledge in the context of a digital age.
To help CIRCE sustain and expand its work championing imagination, creativity and innovation, please consider being a sponsor! Donate to a movement that increases the prevalence of imagination in education and, as a result, in our communities and workplaces. (Donations are tax deductible.) Your funds support an organization that connects imaginative people, companies, projects, and research. For more information on how to support CIRCE visit our sponsorship webpage .