Literacy Re-Wires The Imagination 
The punchline: It simply doesn't make sense to teach non-readers and readers the same way.  Their minds and imaginations work very differently.  They are employing different cognitive tools to make sense of the world.  Educators of readers (of any age), need to equip themselves with the tools of the literate mind to make whatever they are teaching engaging and meaningful for students.
(At this point you could go straight to the bottom of the post to learn what specific tools you can use to teach your curriculum in ways that fulfill your students' need for adventure.  OR, read on a bit more, and let me explain just what's happening in readers' minds when they learn to read and what implications that has for your teaching.)
What's going on?
We often aren't aware of it at the time, but learning to read radically changes the shape of our imaginative lives. It rewires our minds and imaginations. Now having said that, if we don't notice this change in ourselves, it's easy enough to observe if you spend some time with children; the child in Grade 1 or 2 has a very different take on the world than the child in Grade 5, 9, or 12.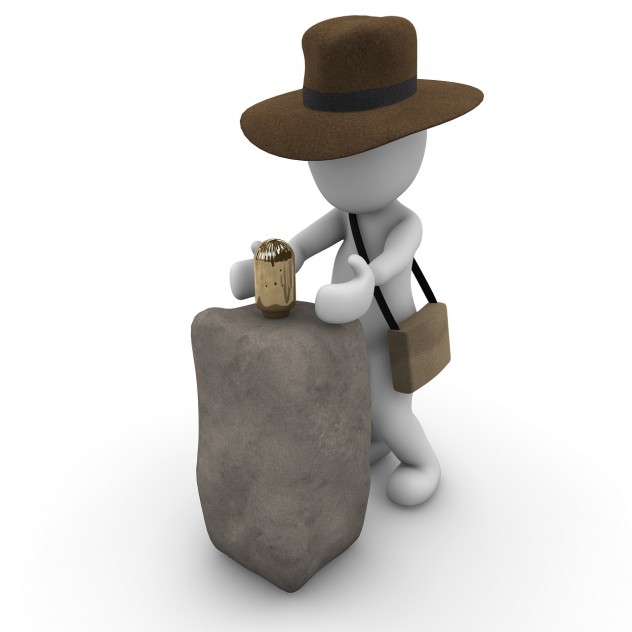 In short, learning to read dramatically changes our perception of the world. It changes what we believe in (goodbye Santa Claus) and what we aspire to be (hello latest music star, professional athlete, political superpower and so on). It influences how we desire to spend our time (enter hobbies and collections) and the aspects of the world's knowledge that we want to know most about.
According to Dr. Kieran Egan the changing interest in the world that literacy creates is due, in part, to a need to make sense of the new, and vast reality that learning to read opens for us. Once we are literate, certain features of the world attract our attention—or, in other words, we want to know about different aspects of knowledge.
The world awaits–it is an adventure to discover.  Do you fulfill your students' need for adventure–romance and wonder–when you teach about geometry or poetry?  Simple machines or laws of physics?
Read on and learn how to match your teaching with your students' imaginative interests.
Tools That Tap Into Your Students' Need For Adventure
The best game-makers and authors know how their readers (all readers) imagine the world and they capitalize on it. You, too, can feed your students' need for heroes within your curriculum. You can include the human story and illuminate human struggle. You can illuminate the unique, odd, exotic and bizarre. You can feed your students' enjoyment in collecting. You can illuminate the wonder they seek in the wider world. You can feed their "literate eye" and change the context in which students encounter knowledge.
Click on each of the following Tools of Imagination below to understand how they can be used to unleash the power of your curriculum and fulfill your students' need for adventure in learning:
NOTE:  Are you a teacher of smaller, non-reading humans?  Get a summary of the best tools for engaging your students in this post: How To Engage Young Learners:  7 Tools of The Imagination You Need To Use. It's important to keep in mind that the tools of oral language that our youngest students are using CONTINUE to engage us when we are older.  So pull the tools of oral language out of your teaching toolkit often!  I know I do as I teach even bigger humans in undergraduate and graduate levels of university study.
A Golden Rule
One aspect of human learning never changes.  At all ages and in all contexts, knowledge that makes us feel–that evokes an emotional response–is knowledge that we remember.  Emotion is the mind's rudder.  If you tap into students' emotions, you tie up emotion with knowledge.  This post is designed to show you how do do that routinely in your teaching.
Take Action
Please leave a comment–Thoughts?  Comments?  An example to share?
Subscribe!  The Tools of Imagination series is expanding to include Tools of Philosophic understanding and theoretical thinking this fall.  Don't miss these tips!