Dr. Hoy-Yong Kim, Dean of Education at Pusan University, South Korea, was recently in Vancouver with some of his colleagues from Pusan University. We had the pleasure of meeting with them and hearing about the LiD programs in Busan, South Korea. What follows is a brief update on their LiD work.
While the full extent of LiD is difficult to track, a conservative estimate suggests that it has so far reached over 100,000 children in 100s of schools in about twenty countries worldwide! It is always interesting to hear about LiD programs near and far. Please leave a comment below or contact me (Gillian) to tell me about your Lid work—whether a single class, a small group, or a whole school, it is always great to hear what LiD kids are doing.
A message from Dr. Hoy-Yong Kim
Dr. Kieran Egan's book Learning in Depth was translated into Korean in 2014, and the LiD program has been operating mainly in elementary schools in Busan (South Korea) since 2015. Naeri Elementary School has been running the LiD program for four years in a row and was selected as the school that runs the most outstanding curriculum. The school is located on the outskirts of Busan, and it is a small school with 177 students. After the success of LiD program at this school became known, the number of schools hoping to operate LiD is increasing rapidly.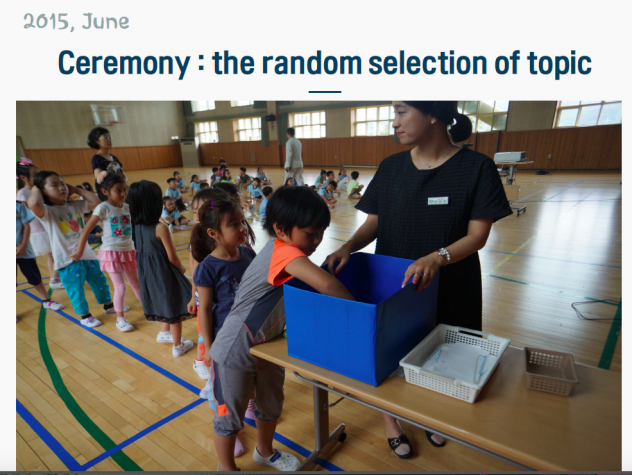 Currently, five elementary schools have school-wide LiD programs. In addition, more schools are running LiD for some of their students. For example, some elementary schools run LiD with students in the older grades. Some secondary schools do LiD in connection with different subject area curricula. Schools and classes operating LiD are expected to continue to grow in Korea as there are a growing number of teachers who are interested in it and want to be trained.
Feedback
Teachers, students, and parents who have experienced the LiD program are generally satisfied. Teachers/parents say children enjoy it anddevelop confidence from learning topics by themselves. They also note that because students have their own LiD topics, students are more willing to take part in class as they were able to relate them to their subject matters.
There has also been some resistance to LiD. Some students who are reluctant to learn are not always enthusiastic about the program. Also, some parents and teachers have been concerned that LiD would leave students with insufficient time to prepare for college entrance exams. (College exam preparation is highly emphasized in South Korea. Preparation for the college entrance exams beginning in elementary school.)
Overall the feedback is positive. As LiD's success stories and practice experiences are reported, the concerns from teachers and parents are gradually diminishing, and more schools and students are expected to experience the pleasure of learning from the practice. Teachers and parents who have experienced LiD hope that the programs will greatly help change the nation's education focused on college entrance exams.
By Hoy-Yong Kim
Professor, Ph.D. Department of Education
Dean of General Education