Last week I described an idea I had for a walking-based Higher Education teaching activity. You can read it here. This post indicates how some of my #CreativeHE colleagues responded to the Walking Challenge that was part of our #CreativeHE conversation. I can only give you a glimpse of the variety of ways moving outside (physically and metaphorically) supports the pedagogy of these educators. Please learn more about each of the contributions I introduce below by going directly to the IMAGINATION category in the Creative Higher Education community and exploring the posts there.
Norman Jackson: Visit to Swaraj University & The Experiential Academy (Russ Law)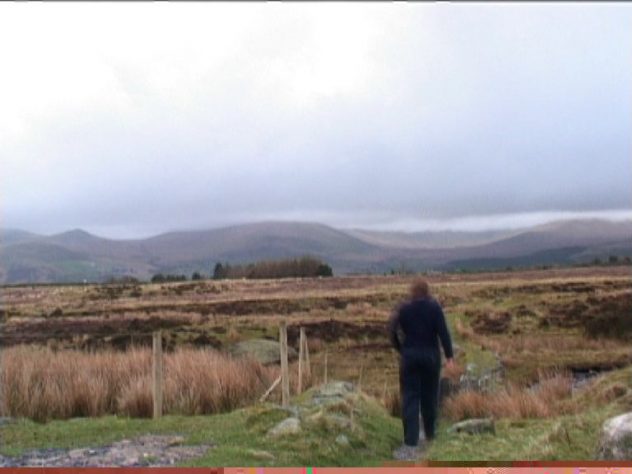 "In January I visited Swaraj University which is located in the hills of Rajasthan 12km south of Udaipur. I had read a lot about their approach to developing self-managed learners and I wanted to see for myself. During the week I was there their task was to go out of the campus and interact with the world to develop a new perspective…
From my field observations I was able to see that a simple brief – interact with the world outside the compound and pay attention to what you are learning through the experience, provided the catalyst for imagining, self-organising, discussion and decision making, planning and preparation and then execution of a strategy in cultural/social situations that were unfamiliar, uncertain and unpredictable. Some of the contexts being worked in were quite challenging and required a degree of courage. Perhaps also there was a level of naivety in expectations of what could be achieved, but perhaps this was also necessary as it provided a good basis for learning from the experience. The involvement of experienced facilitators or former khojis (learners) with particular knowledge and skills was instrumental in enabling the current khoji's to make progress. In the short time I was there, projects were executed to varying degrees of success and some had yet to be fully implemented. Within the process facilitators encouraged participants to understand themselves and be aware of what was happening ie they were instrumental in developing conscious competence.
During the week I took it upon myself to undertake my own project using the same brief as the khoji's. I decided to interact with the landscape outside the campus and create a soundscape. I can definitely say that the simple open challenge undertaken in an unfamiliar environment engaged my imagination to a significant degree. You can read about my experiences in my blog posts on the 12th and 15th January 2018 "Taking My imagination For A Walk" "
Some Work of Russ Law: Experiential Academy, University of Surrey.
"The Experiential Academy was a 30-hour residential immersive experience and one of the activities involved an exploratory walk and problem solving exercise around the town of Guildford. Russ Law describes 'explorativity' and Explorative Education in lifewide magazine (pages 12-  on Explorative Education (Fantastic!). Check it out here."
Paul Kleiman: A Slice of Liverpool
"When I was Head of Performance Design at LIPA in Liverpoool, we used to get our students 'out' a lot. Two of the activities in induction week were a city -wide treasure hunt (to get them familiar with the city as well as each other),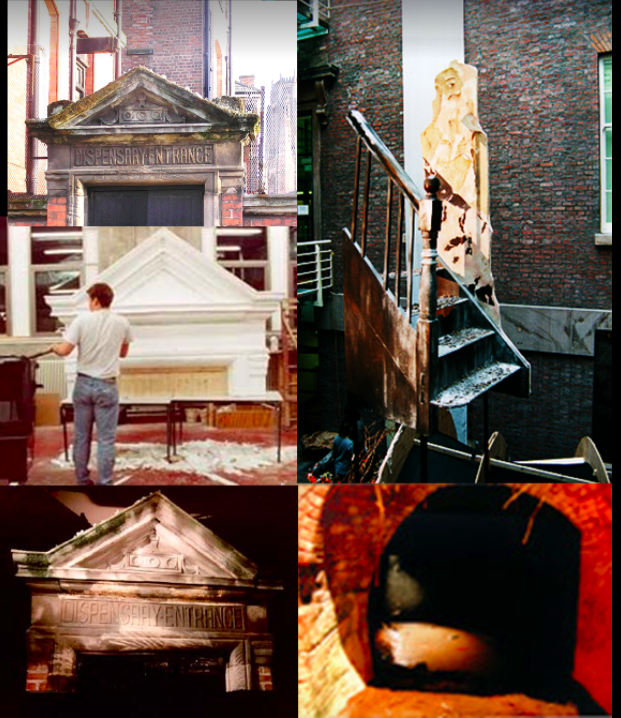 and a trip out to the coast at Crosby where the seawall was constructed out of the bombed ruins of Liverpool during WW2 and where the students were encouraged to explore, find and make things. (I've written abut that last activity before).
One of the projects we used to get our performance design to undertake in the first year involved was to walk around the area near to LIPA, which was in an old part of the city, and really look carefully and intensely at the physical environment. The buildings, the streets, the alleyways, the odd corners, etc.
Then they would have to select a small part of that environment, a doorway, a pediment, a derelict staircase, a flooded tunnel, a damp area where drainpipe, wall and ground met, a pile of rubbish bags, a booth in local pub, etc. and recreate it precisely and to scale in the studio – using whatever materials and techniques required – and also exhibit it alongside whatever they could find out about the history of that particular location.
A huge amount of imagination and hard graft went into creating these various slices, many of which were indistinguishable from their original source. By keeping the various pieces over the years we unintentionally created an architectural and social history of the area."
Sandra Sinfield: A Simple Walk Outside…
"A simple outside task we set our students is that they must wander the university and look at where learning is happening – or not happening. We ask them to explore formal and informal learning spaces – and to see what is going on… what facilitates learning – and what hinders it. They must then represent their findings (as poetry, animation, artefact, video, knitting etc) – and we hold and exhibition for them to showcase their work and celebrate their achievements.
A second outside activity is one that I undertook on an #artmooc – and which I want to set for my own students – and that is to get outside and explore a specific environment – like the university – and put up a small installation that is both within that environment and that comments on it or communicates with it in some way. They can film the process of putting up the installation – of people engaging with their installation – and even the taking down of the installation – for it must be removed at the end of the day."
Rebecca Thomas: A Practice Of Walking

"My own practice is largely to do with walking, being in, even immersed in the physicality of the landscape itself and this influences my teaching. In 2004, I made a video entitled Walking on Moel Y Ci. For this work, I found a very particular spot I knew well. I walked through the landscape and cited passages from Wanderlust by Rebecca Solnit (2001). My interest in walking and the sound of feet on various terrains was explored in a recent video about walking in grass, sand and snow. This is split into four screens and all sounds cross over each other.
Navigation with strings attached: Initially this was a cross-discipline transitional project taking place right at the start of the first-year intake. My project combined collage and concept mapping. Drawing on Paul Klee's notion of 'taking a line for a walk', a different approach was used-giving students lengths of string and asking them to work in relation to this, encourages invention, self-reflection, and problem-solving. (Other key references here are to string pieces by Marcel Duchamp and to the Greek Labyrinth).
'Picnicification': The value of staff working outside the institution for short periods of time cannot be underestimated. A change of environment brings a fresh perspective, allowing difficult problems to be resolved and new ideas to be developed. Examples are a picnic of Hampstead Heath and lunches at members of staffs' homes. In the first case we discussed streamlining assessment, in the second we focused on rewriting the Photography BA. By picnicification I mean taking on a more positive approach, livening things up with a change of scene. Working outside the University (possibly abroad) is a good training for adaptability and the widening of perspectives. Discussions concerning working across programme teams can also be a part of these trips, as can meetings concerning planning procedures."
Nicholas Bowskill: Walking Tours
"I worked as a volunteer for a local museum which has a connection with Dickens. Using an app called Findery (see below), I created a tour of the town's links with Charles Dickens. Anyone can use the app or a browser to and walk around the town. When they come to a building or place with a link your phone will come to life and tell you about it.
I think of creating the tours as an imagination challenge. Wondering round town on a treasure hunt is a bit like an imagination challenge and finding something sparks information about the building in front of you. That hopefully gets the user to imagine the spot where they are in a moment back in time. People can add notes either online or when they are outside in front of the building. There's all sorts you can do with it.
You can see the tour I made from this link. But the real impact is when you experience the surprise of finding information as you walk around. You can also create your own tours for your university, school, workplace or town. Better still, set it as a task for learners to create. Its free and its easy to do."