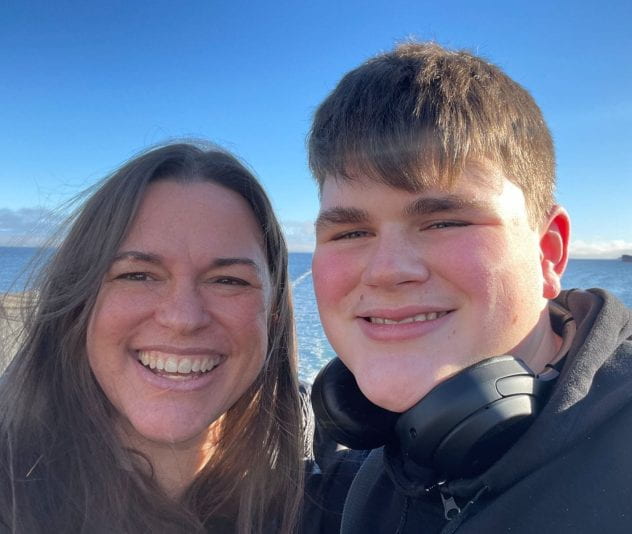 By Christa Smith (formally Rawlings) (MEd in IE; Grade 6/7  Teacher, Learning in Depth Teacher)
Welcome back to The Heroic Classroom. Over the course of the school year I have been on the hunt for two things:
1. Reflections on my lessons and how various 
heroic qualities
 present themselves.
2. Observations of how/if students recognize 
cognitive tools
 in action and how they put the tools into use themselves throughout the school year.
I hope you continue to follow along on our Imaginative Education–or IE–adventure! NOTE: Are you new to Imaginative Education (IE)? Explore the range of posts about it on this blog! Including podcasts.
Heroic Quality of the Day: Thrive
As we gear up for the upcoming fall semester, I'm thrilled to share some exciting news. This year, I'll be embarking on a bold experiment alongside four amazing teachers, all of whom share the same passion for revolutionizing education. Our mission: to explore the power of Imaginative Education (IE) theory, integrate Trevor Mackenzie's Diving into Inquiry series, and embrace the magic of multiage classrooms. With a range of students from Kindergarten to Grade 5, this experiment promises to be nothing short of transformative…or… a total disaster… but we are willing to take our chances.  The kids are worth it and so are we.
As teachers in a rapidly growing district, we are all too familiar with the challenges posed by overcrowded schools and limited infrastructure. It's evident that the traditional school system needs a shake-up, and it might be up to us to be the agents of change. We can't do it alone, isolated in classrooms and portables.  Collaboration and peer support have never been more crucial.  When teachers come together, we find strength and inspiration.  But, more importantly we find a safe space to both celebrate and commiserate.  Why not have that through the entire school day and not just between bathroom breaks at recess and lunch?
Our experiment is driven by a shared belief that the current system is reaching its limits. While it may serve some students well, we cannot ignore the students it is sidelining.  We cannot ignore the toll it takes on teachers. Burnout and departures from the profession are happening all around us. It's time to redefine the practice not only for our students but also for ourselves.
In this new venture, we aim to create an environment where both students and teachers can thrive. We know that true integration of all learners is the key to fostering an inclusive and supportive community.  This is simply not feasible in a school packed to the rafters with students and staff in a system that did not foresee children learning at all different levels in all different ways.  As we merge students from different grades into multiage classrooms, we expect to witness the magic of peer learning and empathy taking root. It's an opportunity for students to discover their unique strengths and talents while learning from and supporting each other.  By drawing on Imaginative Education theory, our students will be engaged, excited, and invested in their own learning, just like the heroes they are. Combining Imaginative Education and directly using inquiry-based practices of Trevor Mackenzie's work, will ideally create a thirst for knowledge that transcends grade levels and subject boundaries.
Our experiment isn't just for the students; it's for us too. By fostering a culture of collaboration and support, we hope to rejuvenate our passion for teaching and rekindle the spark that brought us into this profession. Protecting our energy and creativity in this profession is key to accomplishing these goals.  Hopefully, this work will reflect our belief in the potential of every child and our dedication to not only their growth but ours as well.
We know that this endeavour won't be without its challenges. Breaking free from the confines of traditional practices and bending a few rules may be necessary and difficult.  Reminding ourselves daily that it is all in service of creating an educational environment where everyone can flourish will be mandatory.  Frequent collaboration sessions, reflections on lessons and planning along with continually redrawing the map will all be a part of our work this year.
Let's challenge the status quo, let's create Heroic Classrooms where students and teachers can thrive and inspire each other, let's experiment!
Who's with us?  How are you experimenting? How are you shaking things up?
Need to catch up? Take a look at some of the other posts from my Heroic Classroom series:
#1 Introduction to The Heroic Classroom
#2 The Heroic Classroom – Trust and Ownership
#3 The Heroic Classroom – Flexibility and Story
#4 The Heroic Classroom – Perseverance and Purpose
#5 The Heroic Classroom – Endurance
#6 The Heroic Classroom – Patience
#7 The Heroic Classroom – Assessment
#8 The Heroic Classroom – Duty
#9 The Heroic Classroom – Planning with Imagination
#10 The Heroic Classroom – Thrift
#11 The Heroic Classroom – The Return
#12 The Heroic Classroom – Enchantment
Other posts by Christa Smith (formally Rawlings):
Check out this post in which I describe why I use cognitive tools in my teaching:
Using Cognitive Tools to teach Place Value to Grade 6 and 7 students: Place Value and Really Big Numbers