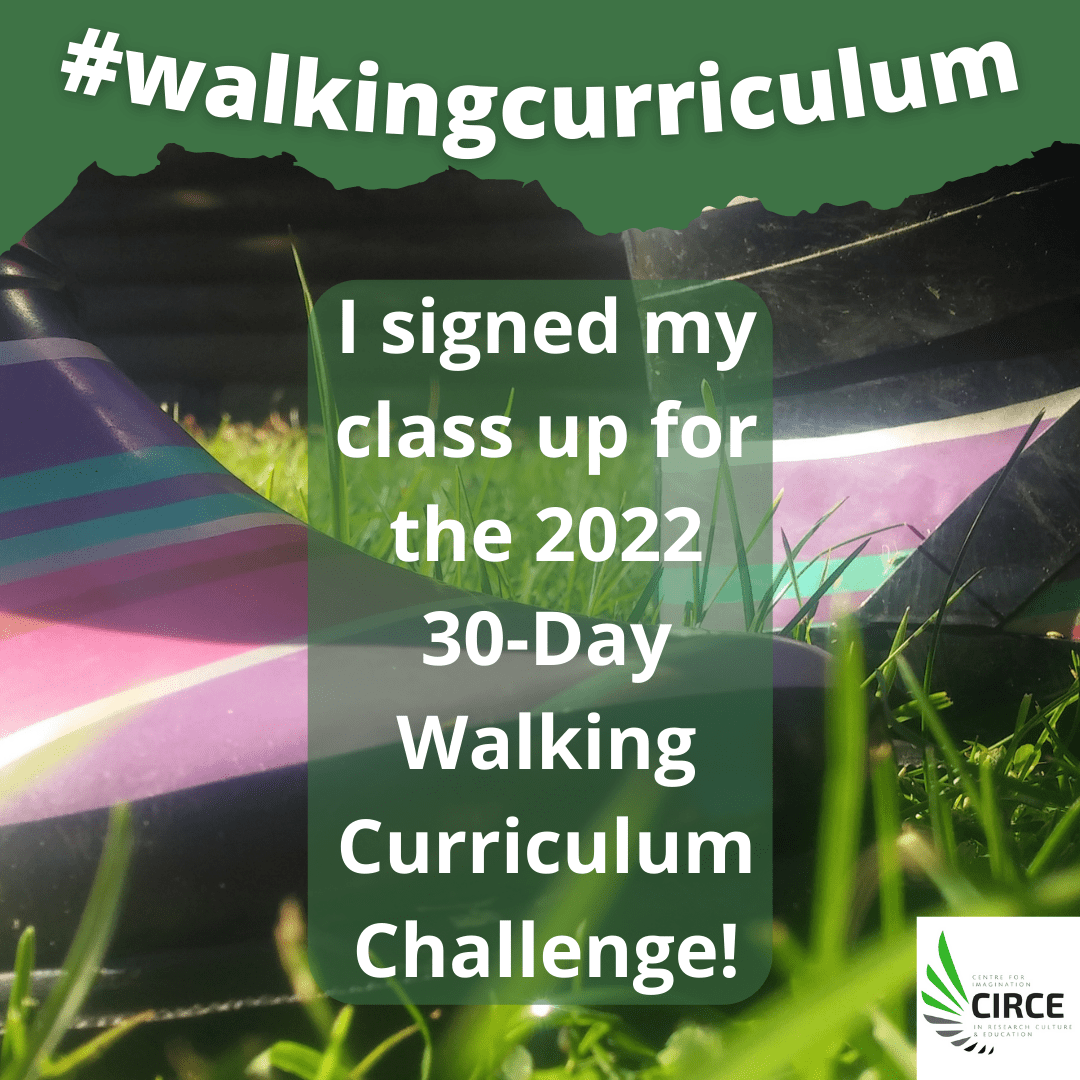 Celebrate Earth Day, April 22, 2022, by participating in the 30-Day Walking Curriculum Challenge!  Join educators around the globe in taking learning outside with imagination and inquiry for part of the day–rain or snow or shine–for 30 days.
Visit the event page to learn more and to register!
Join the challenge today and help us reach our goal of 1111 registrations! 
NOTE: imaginED is donating $1 for every registration to the Environmental Youth Alliance!
Last year imaginED donated $1,000 to the Environmental Youth Alliance (EYA) to support their awesome programs! This year we hope more learners get outside to experience imagination + learning, so we will donate $1 for every educator who signs up! Our goal is $1,111! (do those 1's look like legs to you too?)
(EYA supports BIPOC youth to connect with nature, community, and skills to become environmental stewards and community leaders. Read more about EYA, their programs, and how you can get involved here.)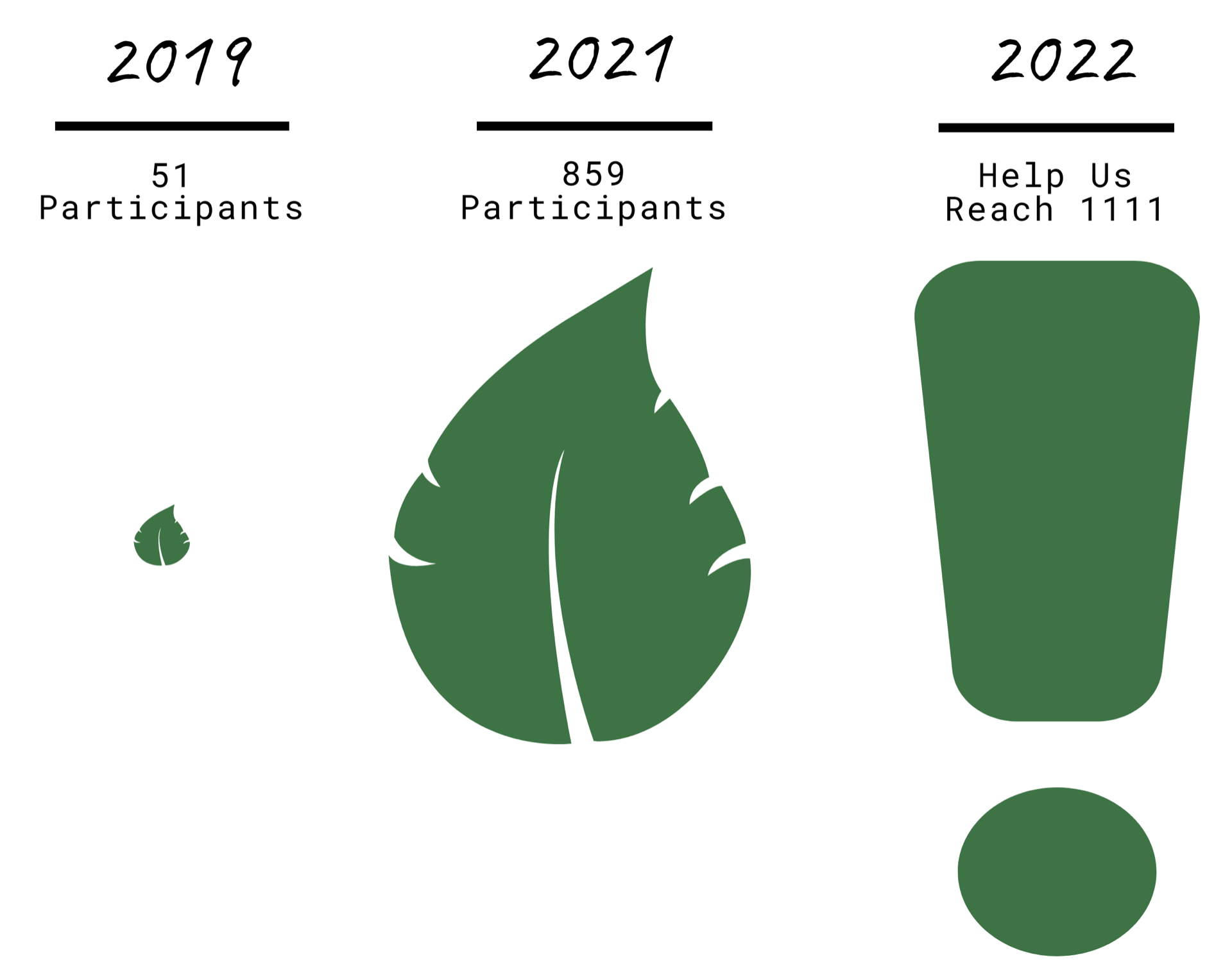 Walking Forward: Indigenous Perspective in Learning from Place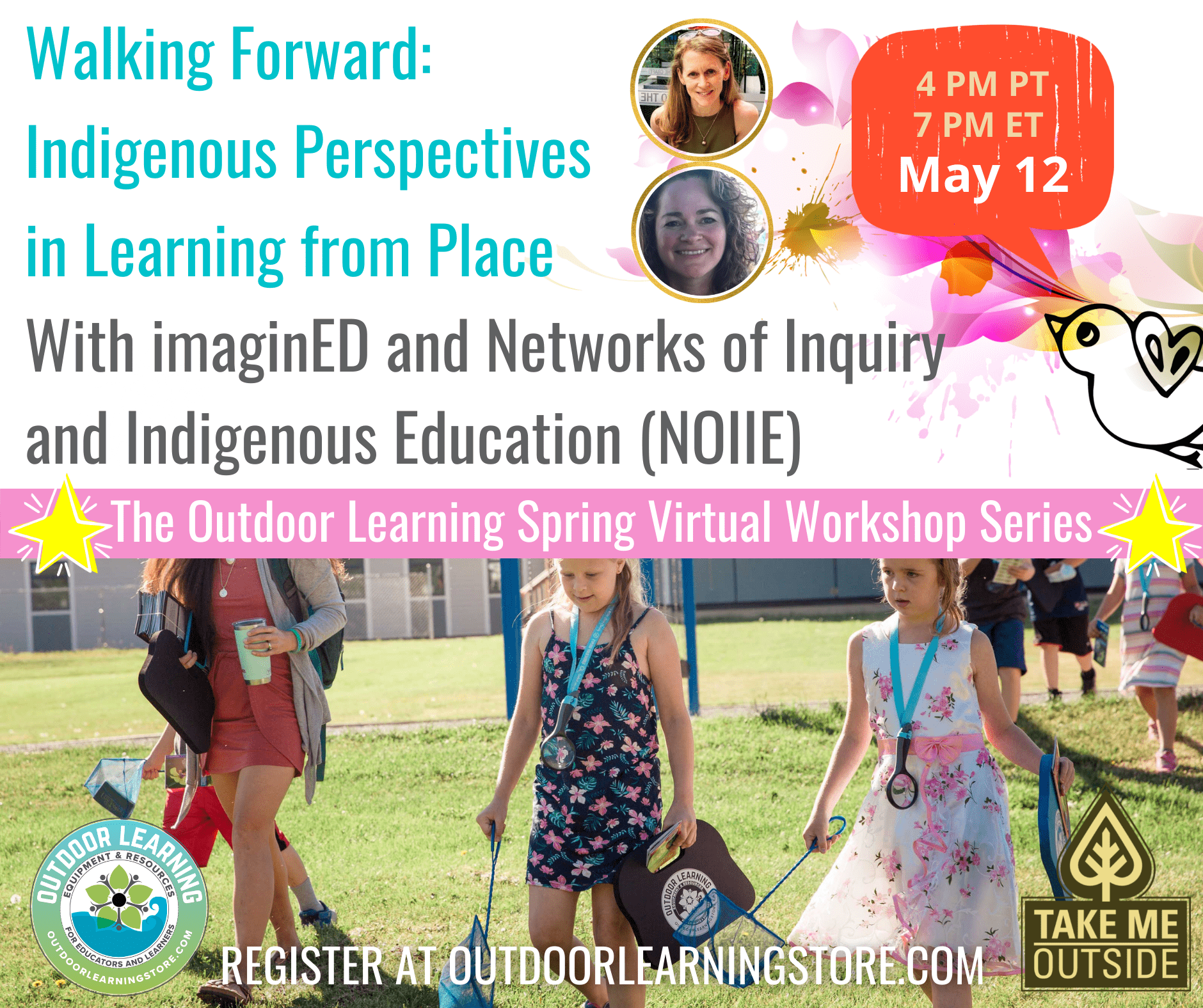 In this FREE workshop Gillian Judson (imaginED) and Heidi Wood (NOIIE)  introduce a new resource for imaginative, Place-centered and Indigenous Education. Walking Forward: Learning from Place interweaves First People's Principles of Learning (FPPL), Imaginative Ecological Education (IEE), and teacher inquiry. This resource applies an Indigenous lens to The Walking Curriculum (TWC), reframing the first 30 walks in TWC in ways that connect to the nine FPPL.
Dr. Gillian Judson is an Assistant Professor in the Faculty of Education at Simon Fraser University. She teaches in Educational Leadership and Curriculum and Instruction programs. Her scholarship looks at imagination's role in leadership and learning (K-post-secondary). Heidi Wood is an Indigenous Education Curriculum Coordinator with the Delta School District #37 and a long time participant with the Network of Inquiry and Indigenous Education. As an educator with mixed First Nations and European ancestry, it is her goal to support teachers with a deeper understanding of Indigenous perspectives in the BC curriculum. She strives to model the First Peoples Principles of Learning in her work as she engages in experiential learning for all.