IEE inspirations of the week: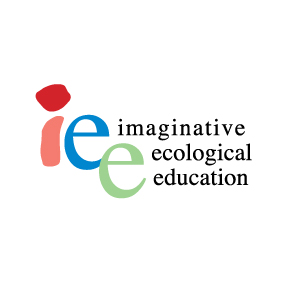 New to IEE? Learn more about Imaginative Ecological Education.  See how these resources reflect principles of Feeling, Activeness, and Place.
#1 Wonders in the streets…
Check out The nature of Graffiti and also the The Nature of Cities websites to feel inspired and to remember the living world we live in–especially in the cities!
I particularly enjoyed the gallery of images here: "Open submission: Up Against the Wall: A Gallery of Nature-Themed Graffiti and Street Art".  How might your students observe and acknowledge the wildness around them?  How might they evoke the wildness of the world around them through art?
#2 Wonders in the water…
Source: BBCEarth.  What child doesn't like a good ninja?  
"These shrimp are basically ninjas…  This shrimp is carrying a real-life working stun gun."   Check it out: http://bbc.in/1PYzE8l 
Thank you Alex Riley for your engaging article; I had no idea that shrimp could be so vicious…or noisy!
#3 Wonders with feathers!!
Another ninja! (I tell you, kids LOVE ninja stories!)
Read this article–enjoy the musical interludes–and you are sure to fall in love with the secretary bird.
Thanks to Jonathan Webb for his account of this crazy kicker:  http://bbc.in/1PwAA9E 
Our eco-stories

: 
If you want to engage your students with some awesome creatures you should check out the 
"Eco-Story" resource
on this blog.  Read/download an eco-story along with a set of curriculum activities all about the dramatic interconnected lives of
Ants, Aphids, & Ladybugs
.
Contact us
if you would like to try out another eco-story/curriculum activities about 
Mantis Shrimp
–the ninjas of the sea–or
Water Bears
.  
Have you ever even heard of Water Bears?!